Ask the experts
Here is a selection of Q&As from Your Herts and Beds Wedding magazine. If you would like your question answered by our experts, please email it to editor@yourhertsbeds.wedding.
To view more Q&A's on a different topic, please select one from the list below.
Hot topic: Royal wedding special
Create a day fit for a queen with our stellar advice
---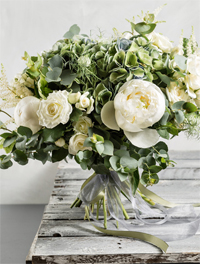 Floral extravaganza
Q. I want to go all out when it comes to our flowers. What blooms do you think Prince Harry and Meghan will opt for to give me some ideas?
A. Shane Maple says: They're not a traditional royal couple so I think they'll go for white and green blooms with lots of gorgeous cream roses. Avalanche and four seasons are popular at the moment and David Austin roses will add an English garden feel to the arrangements. It's peony season and not only do they look stunning but they're on-trend so I'm sure they'll be included along with lots of greenery and possibly hydrangeas to bulk out the bouquets.

In terms of décor, I can imagine tall vases being used for centrepieces that are filled with a messy-style large ball of foliage and flowers. Blossom trees are very contemporary so they may go all out and have them placed down the aisle and either side of the alter along with floral archways at the entrance to the ceremony and reception venues. These can then be moved and used elsewhere throughout the rest of the day.
---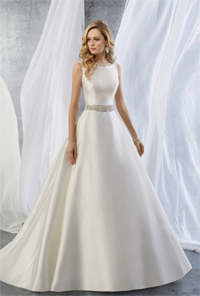 The designer dress
Q. I'd love to take inspiration from Meghan Markle's wedding style. Do you have any thoughts on what dress design she might opt for?
A. Bethany Conway says: Meghan's dress is going to go down in history. Looking at previous royal wedding gowns, they've all been statement, simple and elegant. Queen Elizabeth's wedding dress was a fit and flare, white satin dress covered in crystals and 10,000 seed pearls. It was fairly simple with a high neckline, long sleeves and a short train. Princess Diana's was one of the most influential dresses of its time. It boasted a 25ft train and large puffed sleeves and was also covered in pearls. The Duchess of Cambridge's was a combination of lace and satin with a 9ft train featuring a full skirt with soft pleats that unfolded to the floor.

I think Meghan may opt for an A-Line, mikado silk dress, with crystals. This fabric's elegant, simple and mirrors the materials worn by previous royal family members, yet brings a more modern style that I think reflects Meghan's joining of the family.
---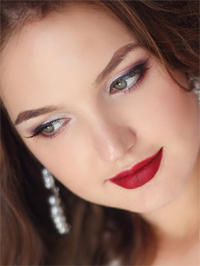 Princess makeover
Q. I have dark hair and features and want to add a splash of colour to my make-up. What do you think will suit me?
A. Sophie Davenport says: Firstly, I'd advise to accentuate either your eyes or lips, never both, especially for your wedding make-up. There's a shade of red that suits everyone so it's all about finding the right one for you. A rouge lip's the perfect way to add a splash of colour and looks beautiful with a feline flick or subtle eye and glossy dark brown hair. If you prefer to keep your look fresh and neutral, add a pop of colour to your cheeks with blusher, opting for a darker pink than usual. Remember, you want your make-up to show up on your photographs.
---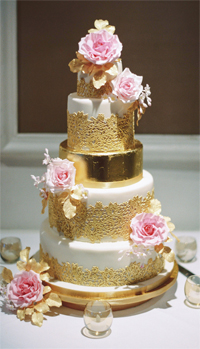 Extreme cakes
Q. Royal wedding cakes are always showstoppers. How can we recreate the regal look for our big-day bake?
A. Susan Halil says: For a regal look think of using pillars to separate tiers and elevate the cake to a great height. Filigree piping, swags and swirls will all add to the royal extravaganza as will the use of gold. I'd also include lots of delicate royal string-work – an art that can be hard to find these days.

For a more modern look keep the gold and piping details but consider a stacked cake without pillars with a tier or two in gold lustre. Include some lovely sugar or fresh blooms and you're on your way to a glorious looking cake.

If you like bold shades, traditional colours of navy and burgundy team beautifully with gold and white and if you want to add some sparkle, ask your designer about using edible jewels or cake jewellery.
---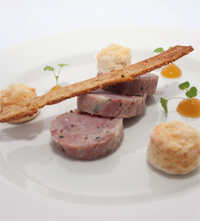 Majestic menu
Q. We're not sure what food to serve our guests. What menu would you create for the royal wedding?
A. Dan Kempson says: For a top tip in general about your big-day menus, the main thing to remember is that it's your day and you should cater for your individual style and tastes. Kingfisher has many years of experience and we work closely with you from your initial enquiry right up to when your last guest leaves at the end of your day. If we were catering for the royal wedding, our choices would include…

Starter
Ham hock, parsley and caper terrine served with mini cheddar scones, candied apple puree, salted crackling and sage butter.

Main course
Roasted rump of lamb with roasted chantennay carrots, asparagus, colcannon cake and mint hollandaise.

Dessert
Our signature trio of eton mess, blossom honey and strawberry shortbread; Pimm's mint and strawberry trifle; apricot and almond frangipane tablet with a gooseberry and elderflower compote.
---
Contact our experts...
Bethany Conway
Bridal boutique manager
Dan Kempson
Catering expert
Sophie Davenport
Wedding hair and make-up artist
---