Table 19 - a County Wedding Magazines review
Upon receiving the Table 19 DVD, I was more than excited to get home, put my feet up, press play and enjoy a bag of popcorn. With Hollywood-hot-names such as Craig Robinson (Brooklyn Nine-Nine), Anna Kendrick (Pitch Perfect) and Lisa Kudrow (Friends); as well as my guilty crush Stephen Merchant (The Office), I knew I was in for a treat and I wasn't wrong.

The premise of the story follows Eloise, (Kendrick), who makes the decision to attend her oldest friend's wedding, despite her recent and raw break-up via text from the bride's brother, and her demotion from Maid-of-honour, landing her at table 19 with the those invitees who really should have just crossed the 'decline' box on the rsvp!
Unexpected truths, adventures and life lessons ensue as the wedding goes on – including a cake mishap which will just make you cringe.

It's so much more than just a chick-flick about a wedding. Table 19 brings together a warming story, real-life situations, comedy and a fabulous cast of actors, making the narrative believable and heart-warming – a real feel-good film. Table 19 is the perfect film to sit through with your beau on a date-night or with your best girls on a pre-wedding planning date.

Table 19 is available now on DVD and Digital Download, from Twentieth Century Fox Home Entertainment.


Posted: Monday, 31 July 2017
<< View more news
---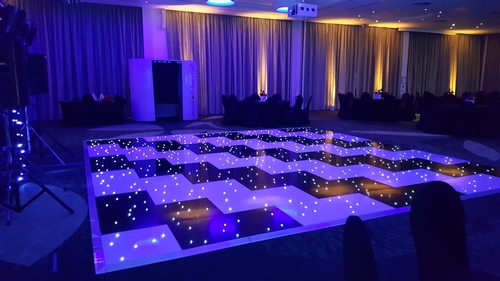 ---
If you're planning a pre-wedding gathering with your loved ones, be sure to check out Bedfordshire's Bangkok Lounge.... read more
Posted: 12 July 2018
Popping a bottle of bubbly is the traditional way to toast an engagement but new research has revealed that newly engaged couples are looking for something a bit different to mark the milestone.... read more
Posted: 12 July 2018
The legendary smash hit Bridezillas is back on WE tv and the hunt is on for brides-to-be to appear in the show.... read more
Posted: 6 July 2018
The last thing you want to worry about on your wedding day is painful feet, so we have teamed up with luxury British shoe company Sargasso & Grey - Wide Fit Shoes to offer one lucky bride-to-be the chance to win a stunning pair of their bridal heels.... read more
Posted: 2 July 2018
With stag do, big day and honeymoon, the men-ü Shave Facial Essentials kit has everything you need to hand!... read more
Posted: 29 June 2018
---