Ask the experts
Here is a selection of Q&As from Your Herts and Beds Wedding magazine. If you would like your question answered by our experts, please email it to editor@yourhertsbeds.wedding.
To view more Q&A's on a different topic, please select one from the list below.
Hot topic: Flowers, photos, and... cake!
Local pros answer your big-day woes
---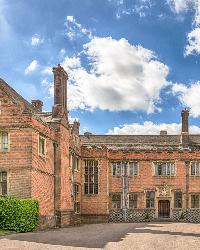 The perfect setting
Q. We're on the search for our venue and don't know where to start. I'd love somewhere with a romantic ambience. Can you help?
A. Darren Smith says: Venues with a history and a story to tell are ideal for setting the scene. You're lucky in our region as there are many around to choose from. Putteridge Bury is recorded in the Domesday Book and dates back to 1908 when Captain Thomas Clutterbuck purchased the site. Prior to this he lived in Chequers, which is now the country house of the prime minister. He was so fond of Chequers, he decided to build a near replica and in 1911 Putteridge Bury was complete.

In the 1920s King George V and Queen Mary frequently visited for pheasant shoots and banquets and on 1st December, 1926, the King planted an oak tree that still stands today opposite the clock tower.

Your day is a defining moment in your family history so why not host it at a stunning venue that's years old and become part of its historical tapestry?
---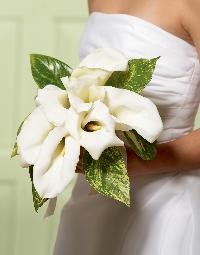 Big-day blooms
Q. Usually bridesmaids carry similar flowers to the bridal bouquet but I'd like to mix it up. How can we have totally different looks that still complement one other?
A. Dewy Namsak says: This concept can create a funkiness and individuality to your day that's unlikely to be replicated by another bride. You could create a personalised design for each bridesmaid using flowers and foliage that complement their colouring, personality and dress. Alternatively you could choose a specific flower or shade and use it in all the arrangements to reinforce a theme but each could be a different design. Should your bridesmaids have different nationalities the florist could even incorporate each maid's national flower. Be sure to discuss your ideas with your florist to get their thoughts. They'll work with you to create the look you want to achieve.
---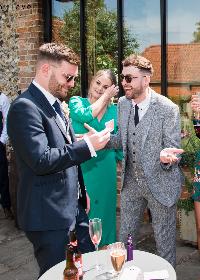 Let me entertain you
Q. I'm worried that while we're having our photos there'll be a lull for our guests. What can we do to make sure they're entertained, allowing me to relax and enjoy the day?
A. Steve Rowe says: While your family and friends enjoy their drinks and canapés, it's essential to keep the energy level up. Why not hire a magician? My magic's fun and the focus is on getting everyone together and enjoying the experience. I love performing to all ages and seeing the smiles, laughter and amazement I create.

When your guests feel part of the day and know that you've thought about them too it can make such a difference and the energy then runs through to the wedding breakfast helping to make the speeches a success.

I can offer various packages to suit your day and will work around your timings to enhance the day for everyone.
---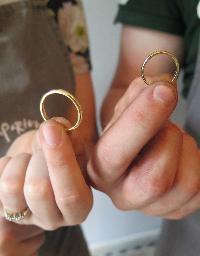 With this ring
Q. Wedding bands are just as important as the engagement ring but they sometimes get forgotten. What can we do to make ours extra special?
A. Roz Prest says: To make your wedding rings extra special, why not make your own during a private workshop experience day with me. It's aimed at complete beginners and will ensure you never forget the sentiment behind them. You can choose from 9ct or 18ct yellow, white or rose gold, platinum, palladium or silver and can personalise your bands further with stone setting, rhodium plating and engraving. Included in the experience day is one-to-one expert tuition, a silver sample ring to practice on and keep, a ring box, photos of you making them, hallmarking and local treats to take home and you can also make silver gifts for your bridal party.

As an alternative option, I offer a full design and make service that suits shaped rings or unusual requests that might need a more expert hand in the making process.
---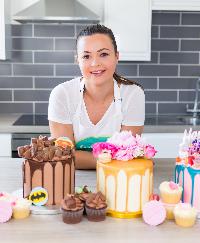 Create a showstopper
Q. I'd love a showstopper for our reception centrepiece. How can we incorporate our theme into our big-day bake?
A. Shannon Killingback says: The main part of creating the perfect cake (apart from choosing the flavours of course) is to understand your big-day theme. It can be as simple or as flamboyant as you desire. Incorporating a seasonal look can be done in many ways, from floral arrangements to using sugar craft to make that showstopper finish. Your cake supplier will be able to give you different ideas that match your brief, designed around how many portions you need and your budget. They'll aim to come up with something perfect and individual to you and your big day theme.
---
Contact our experts...
Darren Smith
General Manager
Shannon Killingback
Cake expert
---