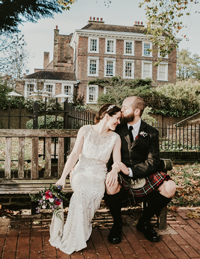 Every picture tells a story
Q. In your opinion what are the top three must-have romantic shots that I need to capture on camera?
A. Davina Paterson says: My favourite kiss-capturing moment would be a kiss on the head. This is something I'll always ask my grooms to do. There's something so cute, loving and warm about it and seems to relax them – until the groom gets a mouthful of hairspray of course and that makes for a different kind of shot – but it does break the ice for those who don't like having their photo taken!

Another that can often give varying results is looking into each other's eyes. Some giggle like love-struck teenagers, some cry, some just simply beam with happiness. It's the cutest thing to witness.

My third option has to be tears. I find raw emotion such a romantic thing. It's showing true love for someone, somewhere or some time in their life.