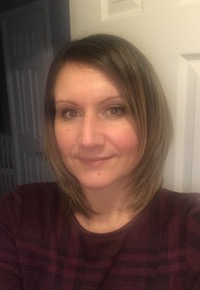 Get to know Sarah Gallivan, editor of Your Herts & Beds Wedding, with these top 10 questions.
What do you love most about working on Your Herts & Beds Wedding?
Getting creative and writing features that inspire brides-to-be and help them along their wedding planning journey. I once wanted to be a wedding planner so I also love speaking to brides and hearing all about their big day!
Describe the style of a Your Herts & Beds Wedding bride?
Within our region we're very lucky as there are some stunning venues that lend themselves perfectly to our brides – elegant and classy. Herts & Beds brides have a clear vision of what they want, they do their research and boy do they make it happen in style!
What's your favourite feature to write for Your Herts & Beds Wedding?
Definitely the real weddings – writing about the most special day of people's lives is a big deal and I take great pride in telling their stories.
If you were to get remarried what type of wedding would you have?
I've been married for 14 years now and things have changed so much in that time with themes emerging all of the time. I'd love a bonfire night wedding with winter warming food, hot chocolate shots, marshmallows toasted on open fires guests would have sparklers and I'd end the night with a gorgeous firework display wrapped in cosy blankets.
Who would be your number one wedding guest and why?
Keith Lemon! Although my older relatives wouldn't approve he'd definitely add the fun factor and there'd be lots of laughter.
What are the five words that best describe you?
Ambitious, loyal, passionate, fun-loving, open (I say what I think out loud far too many times)!
When did you last go to the cinema, and what did you see?
I went quite recently with my 11-year-old daughter to watch Sing. She loved it (and so did I!). It was nice to watch something light-hearted, we both laughed out loud, the soundtrack was great and I actually filled up on a couple of occasions – not that I'd admit it to her!
What three items could you not live without?
My straighteners (for those with kids who watch CBeebies, I look like Miss Hooley without them), chocolate and wine (for the obvious reasons).
Favourite food?
A good fillet steak or chateaubriand. It's hearty yet refined and with it being so expensive you don't have it that often so it's a lovely treat.
Where are you happiest?
At the coast in the sunshine with my favourite three people – children and hubby (preferably South of France, but Cornwall is a good compromise)!
Contact me
I'd love to hear all about your plans for your big day, or whether you'd recommend your wedding suppliers. Alternatively, let me know about any budget-saving tips you feel may benefit other readers. Email me at editor@yourhertsbeds.wedding.