David and Melissa first met during their teen years at an under 18s nightclub and began speaking over MSN. Over time they became best friends and the following year a couple – the rest is history! When it came to the proposal, David had a huge surprise waiting for Melissa. She says, "I had arranged a surprise night away for his birthday glamping in a cabin in the countryside. David had found out by mistake and without me knowing, drove two hours the day before to decorate the cabin ready to propose as soon as we arrived the next day – of course I said yes!" Here Melissa shares details about their special day...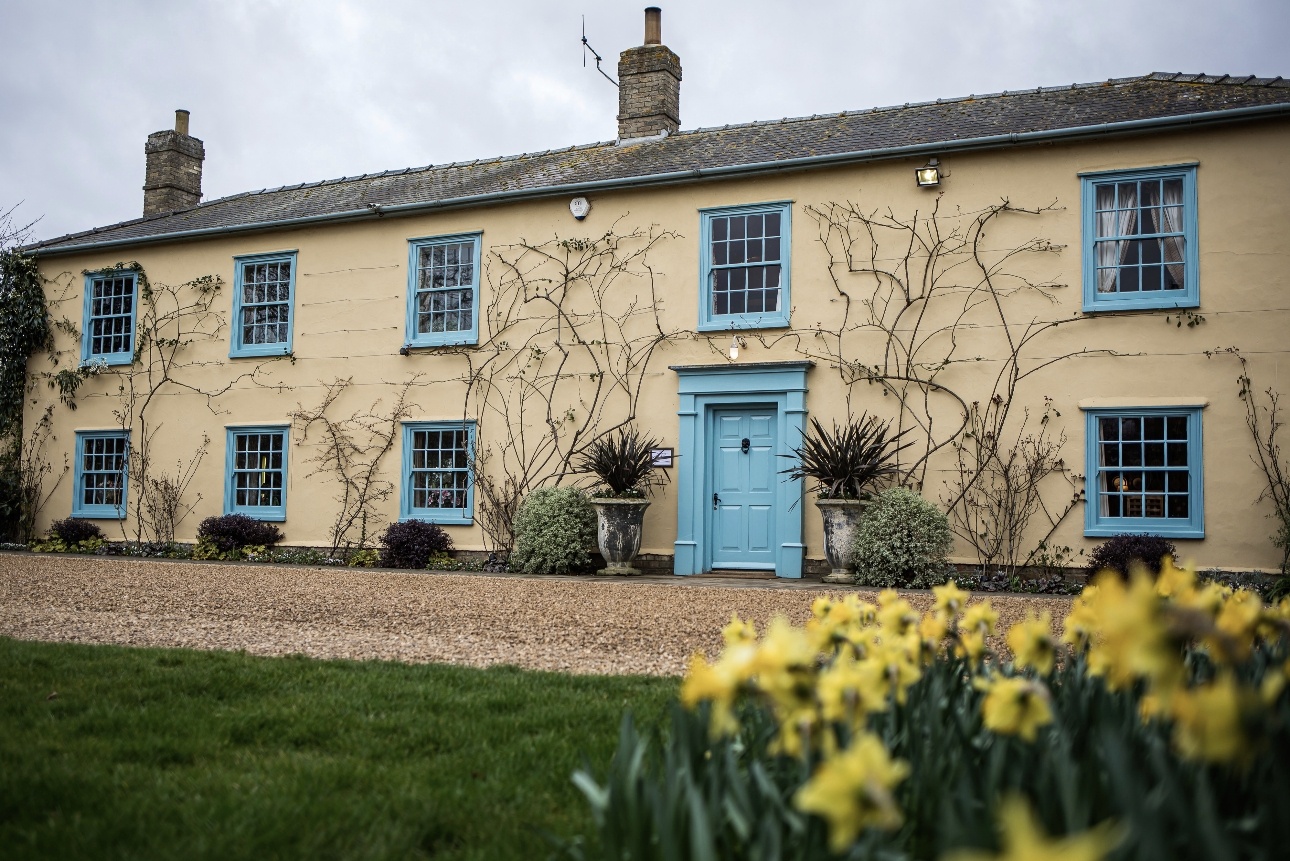 When it came to finding the venue, the couple knew South Farm was the perfect space that allowed the whole day to occur in one location. Melissa says, "We were able to get ready at the venue and stay the night of the wedding, this included breakfast the next day with our family who also stayed. South Farm is a beautiful venue with all the finer details thought of."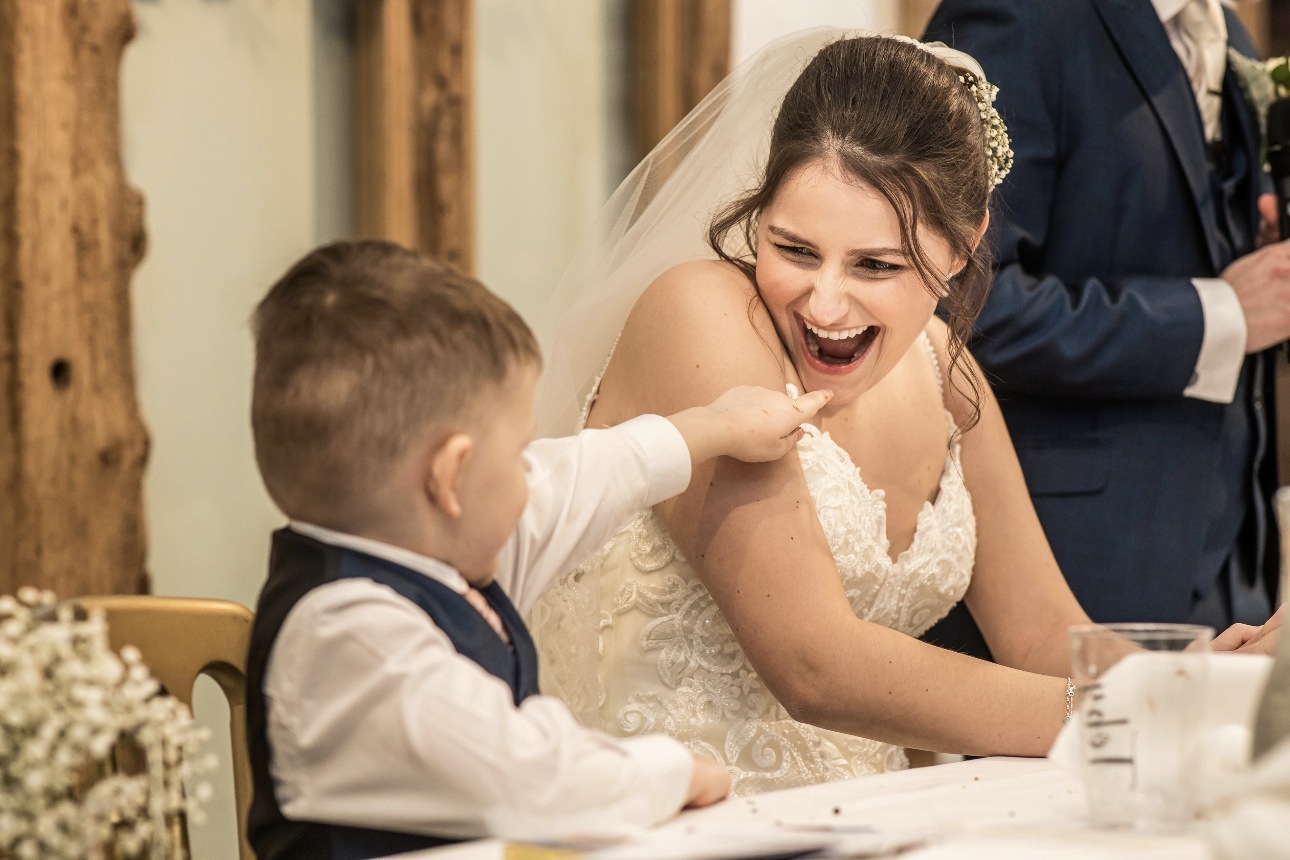 For favours the pair gave mini bottles of Jäger to thank guests for coming and created personalised activity packs for the children with glow sticks.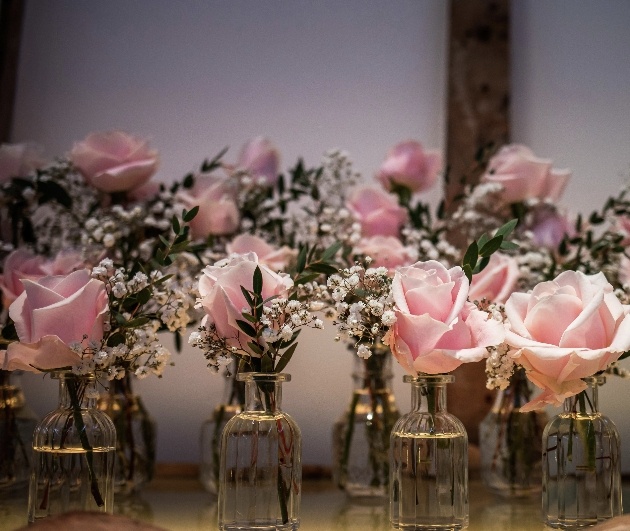 A task the lovebirds found difficult was finding a table plan and wedding signs. Melissa says, "I had attended a wedding fair and Hunnibell Chalk was there with her wedding signs and I knew they'd be lovely at our wedding. Her designs were so unique and could be personalised to whatever theme, so we chose pink peonies to be incorporated in all our signs to match the flowers in my bouquet."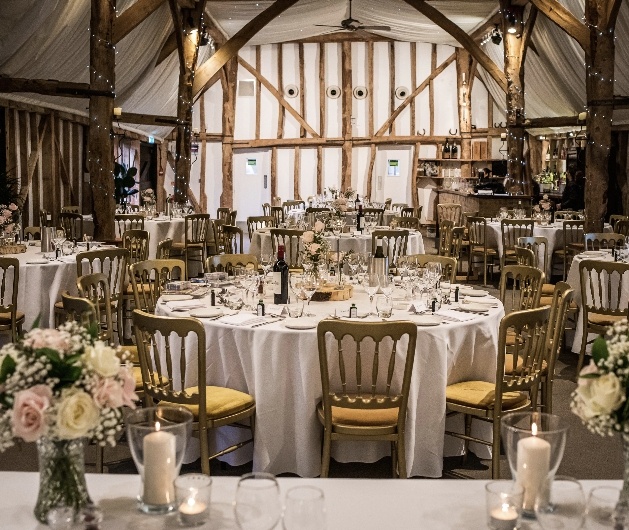 Peonies are the bride's favourite flower but were a struggle to find due to the time of year. However, after finding a florist who offers artificial flowers, the possibilities were endless. She says, "An artificial flowers meant I could keep my bouquet for years to come and it wasn't much more expensive than if I had real flowers." The bridesmaids' bouquets were gypsophila and looked lovely in the photos.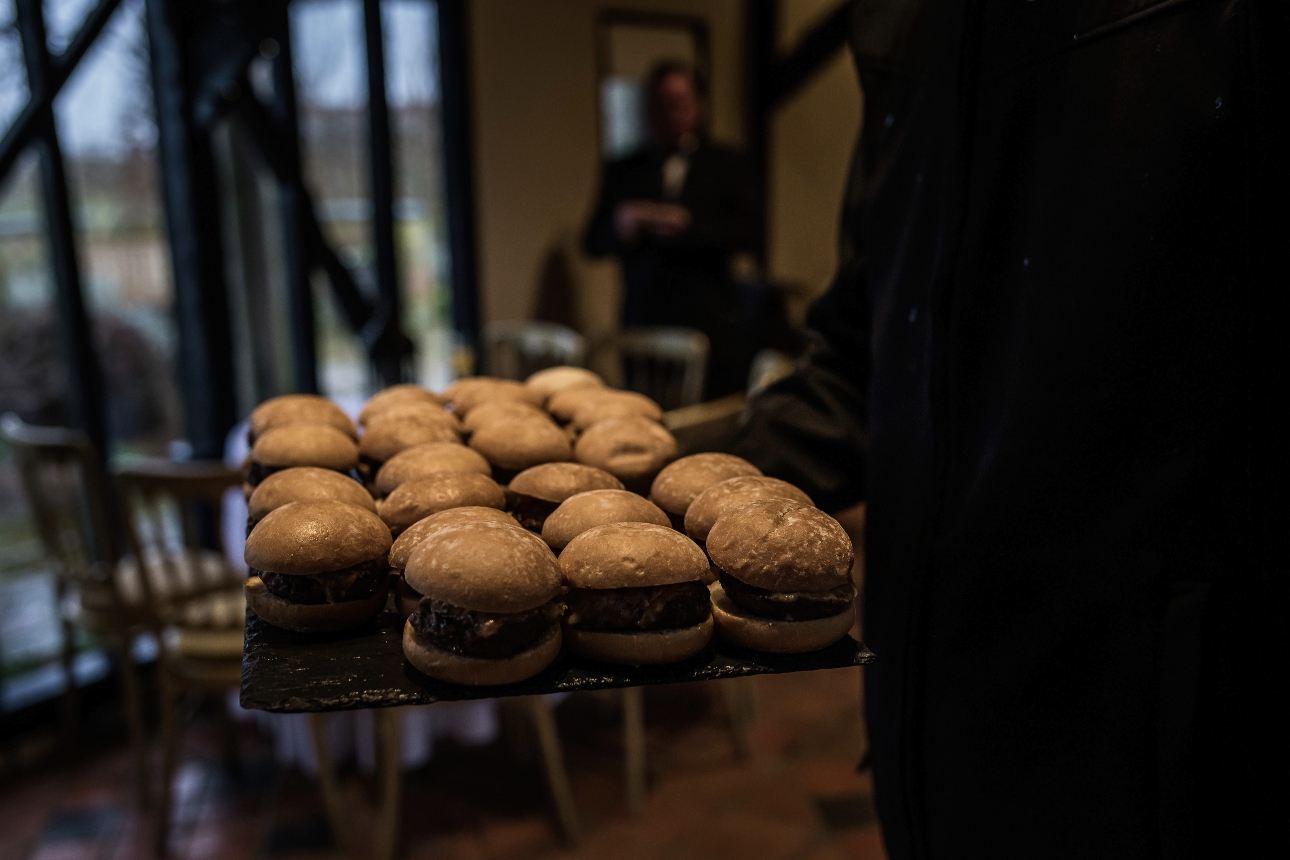 When it came to finding the food options for the wedding, the couple made sure to pick foods they like without worrying about pleasing everyone else. Melissa says, "For our canapés, we chose satay chicken, mini cheeseburgers, halloumi, brownies and blondies. Some might find those options random, but they went down a treat with our guests."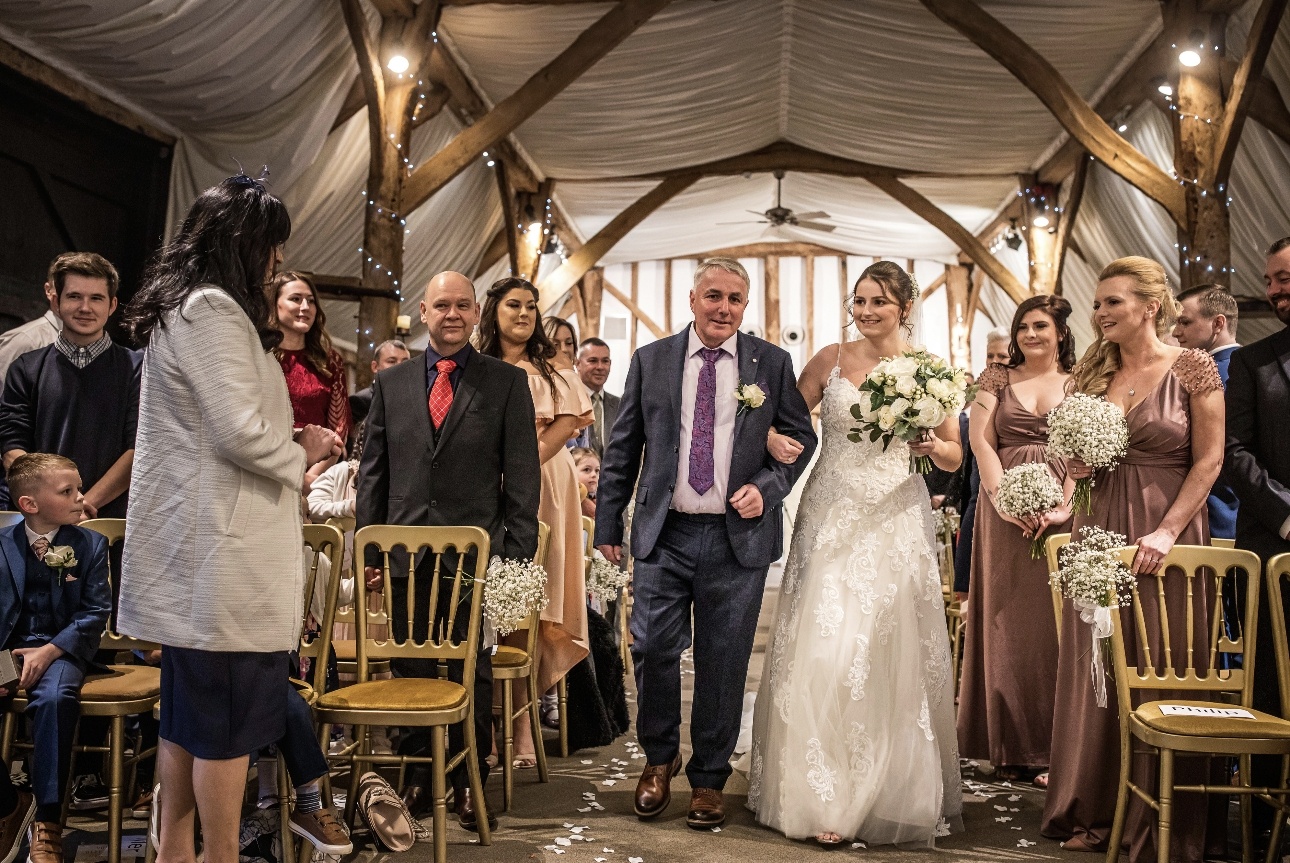 Beef with potatoes, vegetables and gravy was chosen for the mains and sticky toffee pudding for dessert while all the children had chicken nuggets and chocolate brownie for dessert. In the evening a hog roast was offered which went down great with the evening guests.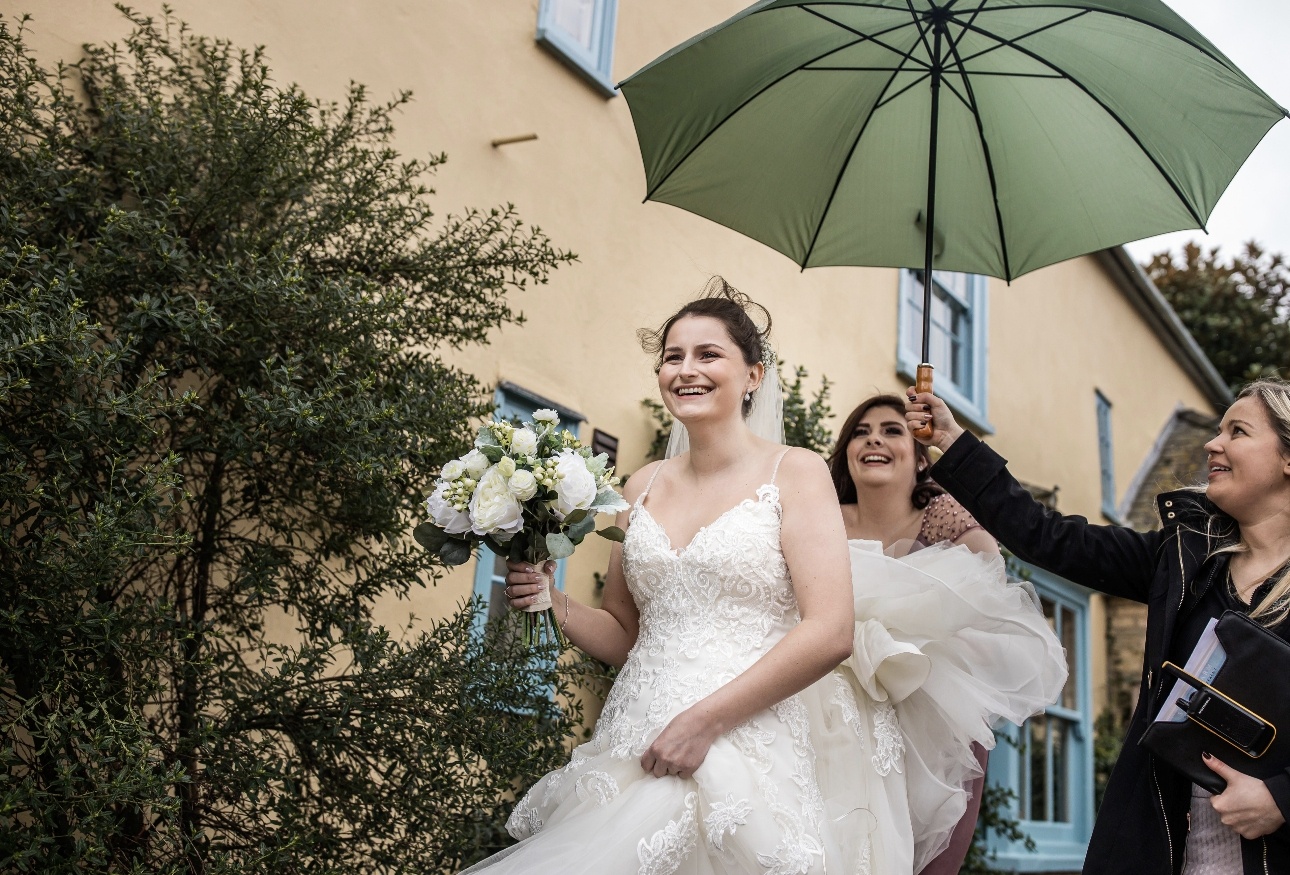 Most brides dream of their wedding dress from a young age, Melissa always knew she wanted one with a detailed back and picked a Maggie Sottero design. She borrowed a friend's wedding veil as her something borrowed. She says, "It felt surreal seeing myself in a wedding dress, but I felt lovely and so happy with my choice of gown."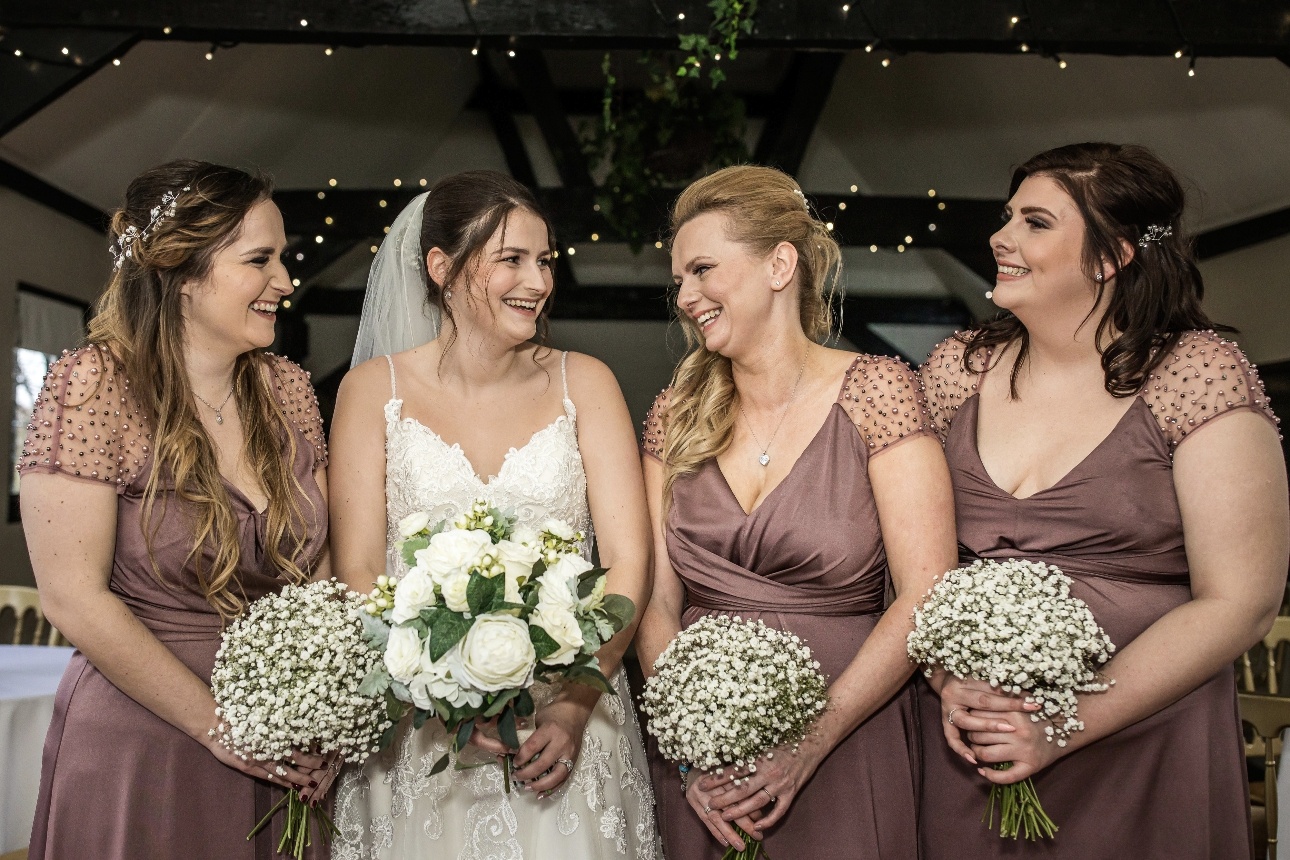 To ensure comfort throughout the day, the bride wore sparkly silver shoes for the ceremony and for the evening changed them to white Converse with personalised satin laces that featured the wedding date and her new married name. David looked dashing in a blue suit with a white tie and pocket square while the groomsmen wore the same suit but with pink ones. The bridesmaids looked stunning in mink dresses from Little Mistress with beautiful beading on the shoulder. It was essential to the bride that everyone felt comfortable, which influenced the choice of flowing gowns.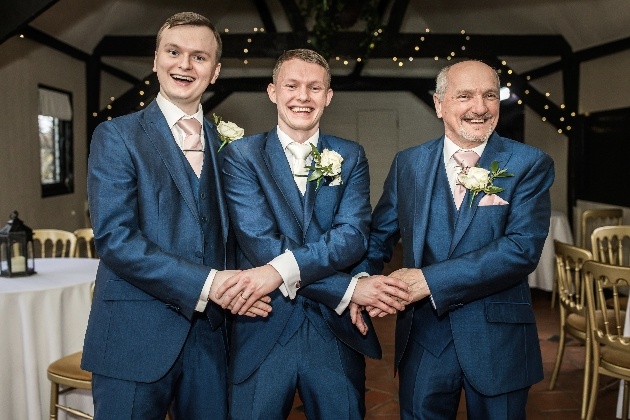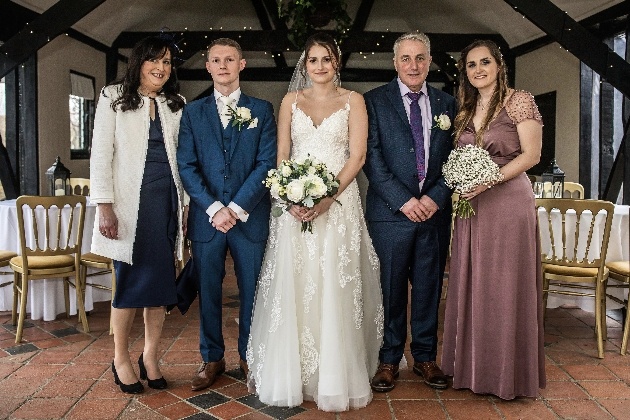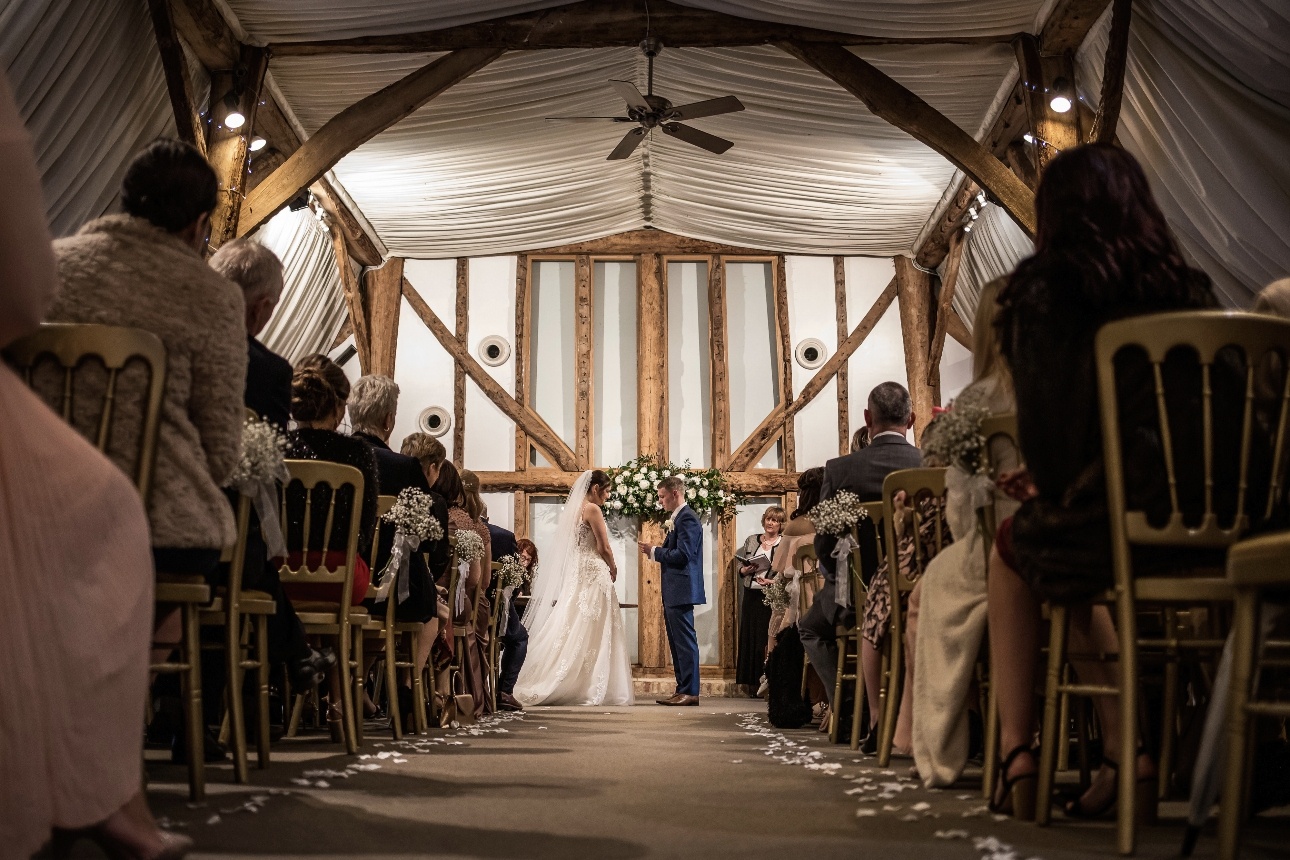 To entertain guests the couple booked a DJ who played music for all ages and accepted requests to make the wedding more personal. The dancefloor was never empty and the company played some Irish songs that got people up and jiving. Lots of fun and amazing memories were captured in the evening with everyone having fun and dancing the night away.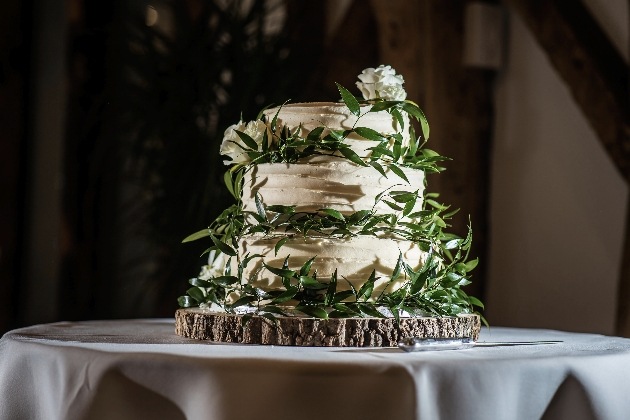 The bride felt relaxed and wasn't stressed about anything on the day. She knew that if anything went wrong, she couldn't do anything now and just wanted to enjoy the day at this point. Whereas David felt the nervous mixed with a bit of stress as he had a few last-minute touches to do and needed to get him and their sons ready on time. The day the wedding took place was the same day that storm Dennis took hold, causing so much wind that during a group shot outside the bride's veil flew off! Luckily it was caught and it made for an amusing moment to look back on.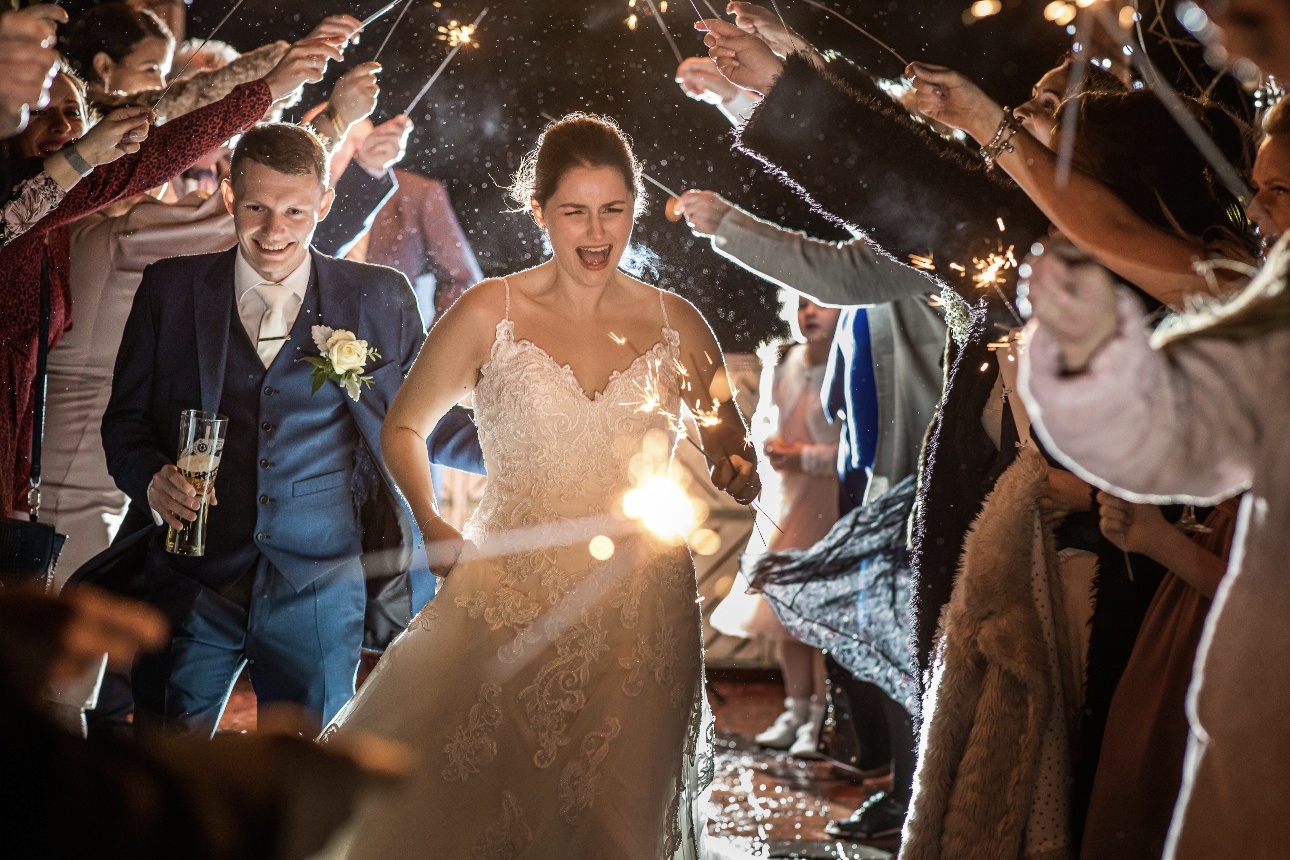 A part of that day that stood out was the evening reception. The couple decided they wanted to slow dance but not for too long and half-way through the performance broke out into a group choreographed dance. Melissa says, "We were so glad we had booked a videographer so we can relive the whole day again." She adds, "The most special thing of the day was to have everyone we love all in once place and being altogether having fun."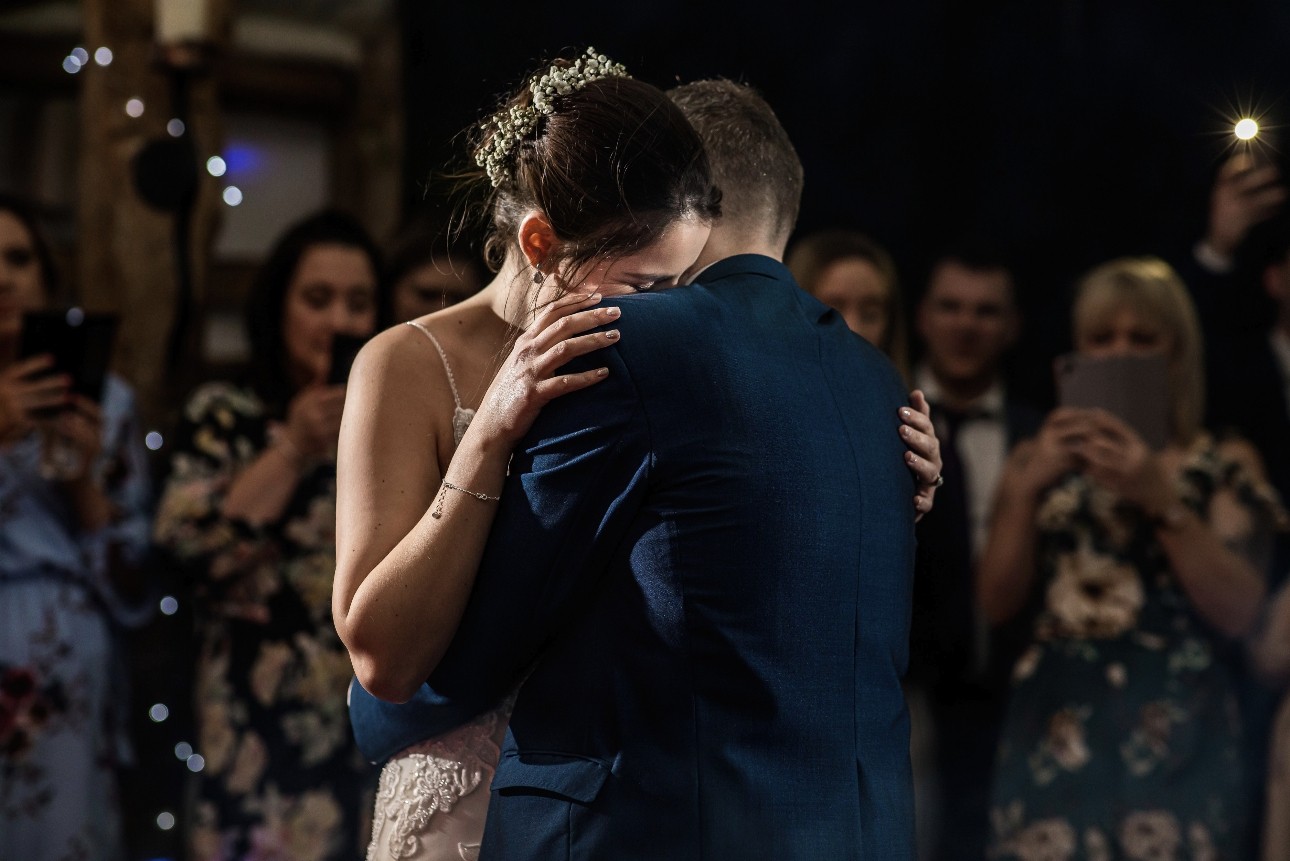 "Enjoy every second of the day as it goes so quickly, everyone always says that but it's so true!" – Melissa
David and Melissa's contact book