Duda was only a teenager when she met Christopher at a friend's youth group gathering at their local church. She says, "My family came to England as missionaries to help out our church's youth and Chris was there for the free food. He was always super down-to-earth, kind and loving with his friends and always open for trying new things." Christopher loved how hilarious, but incredibly kind and super-family orientated Duda was.
Fast forward the years; the pair purchased tickets to Amsterdam on a whim where they rented bikes and rode them around until 2 am. They found the perfect spot to sit down and started playing a childhood game. Duba says, "One of us was blindfolded with our hands out trying to guess what objects the other person had placed into our hands. After a few tries, Chris took my blindfold off to reveal an engagement ring."
The wedding date was set for September 15th, 2019 and the pair created the perfect day surrounded by their loved ones.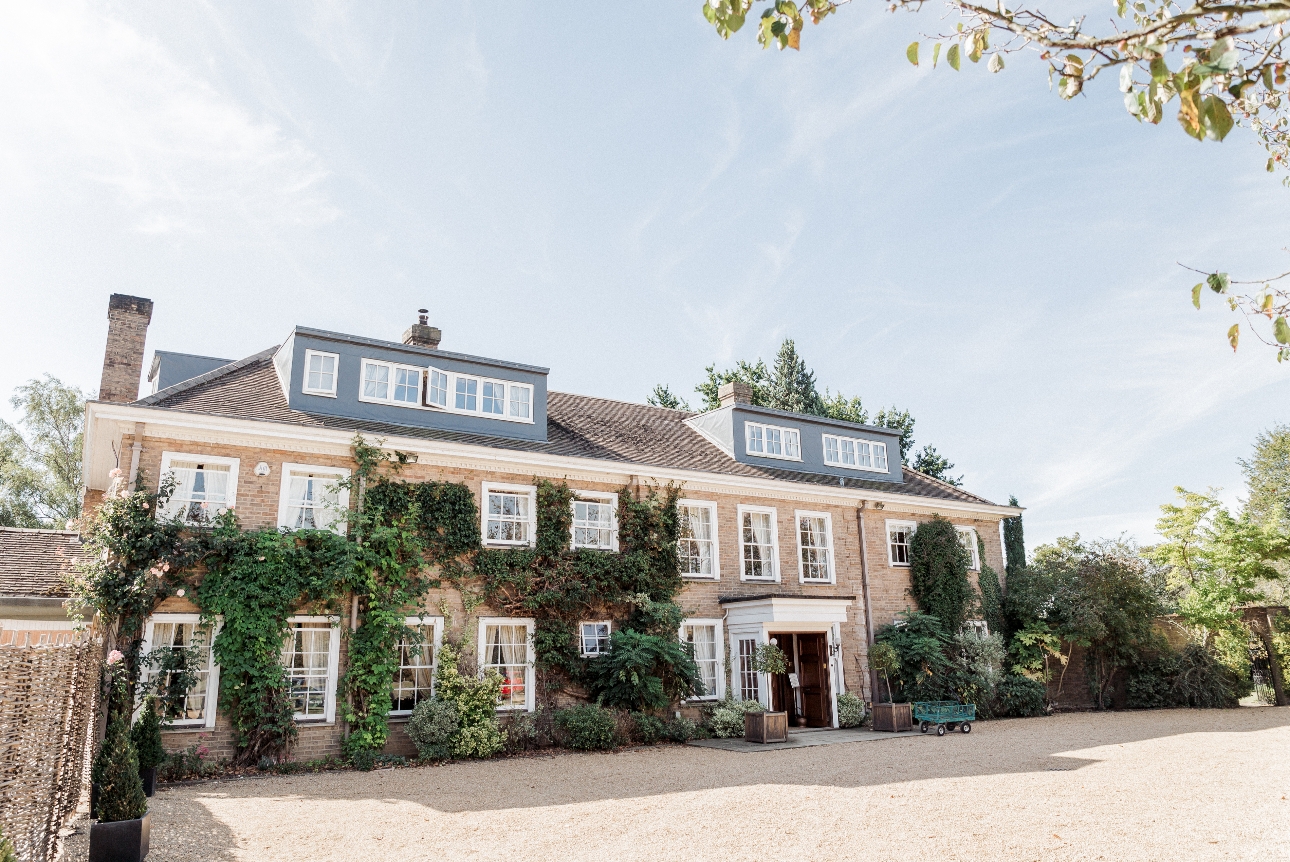 The couple opted for a simple garden-themed wedding and when it came to booking the perfect venue, what location could be better than Minstrel Court? Duda says, "We wanted the day to feel relaxed and like we were getting married in someone's back yard."
Due to a tight budget, the bride-to-be got creative with some DIY projects and ensured all the money spent would go towards good causes and helping local suppliers.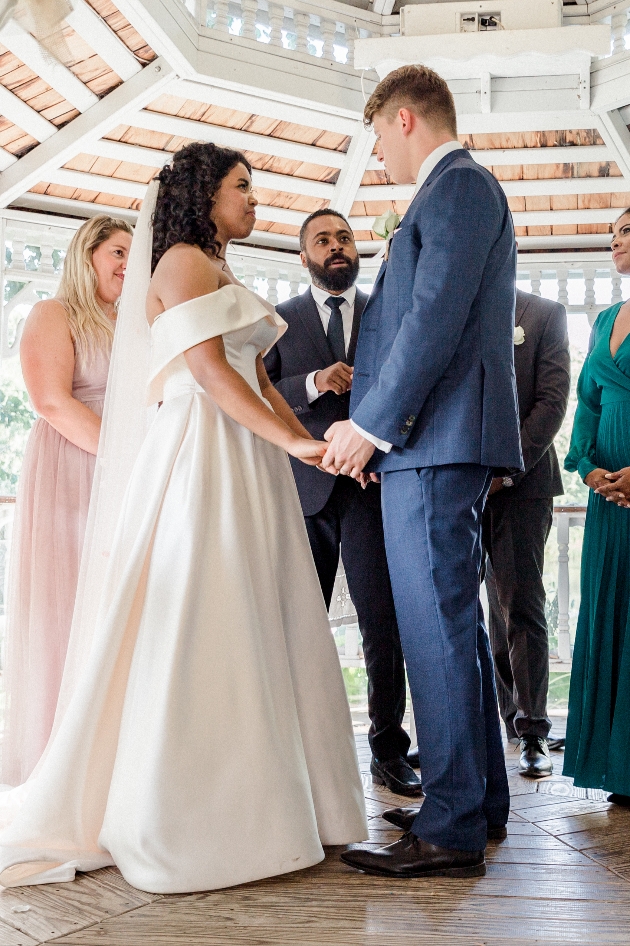 The couple picked a vintage canvas frame for the table plan and every table had a number attached to Polaroids of the couple throughout the years. For decoration, the pair added a wide range of flowers to each table.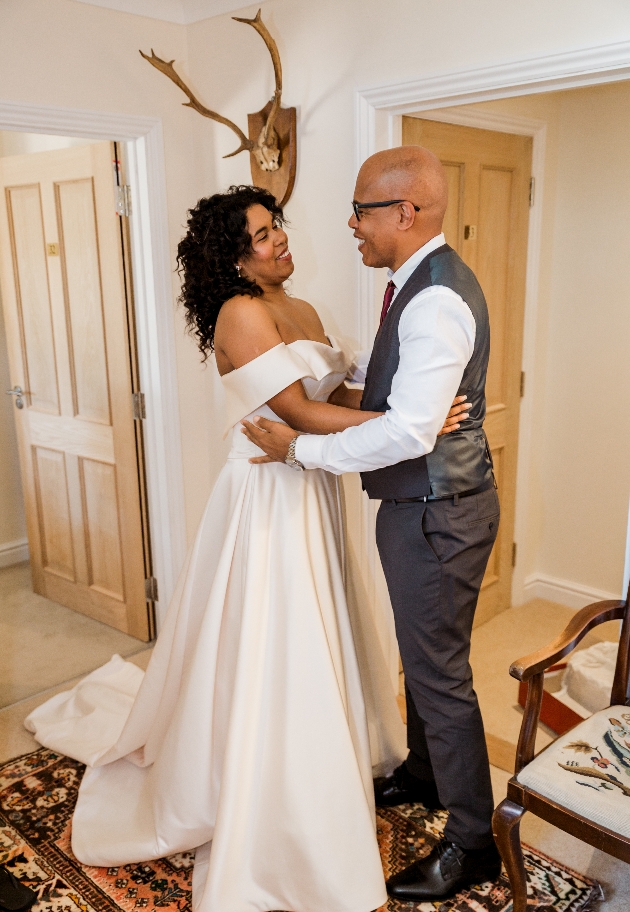 When it came to finding the perfect wedding dress, Duda fell in love with a simple A-line gown from Clifford Burr Bridal that happened to be the boutiques's last one – it was destiny! She says, "The dress was created from a silky fabric that gave off a pearly shimmer when the sunlight hit. I was drawn to the dress initially because of the pockets in the skirt, but it was also a blank canvas where I could add more details if needed." The bride ended up adding off-the-shoulder sleeves to make the design even more elegant. She adds, "I was so emotional when I looked in the mirror. I was never the kind of girl that would dream about her big day or dress, but everything came together in my mind once I saw it."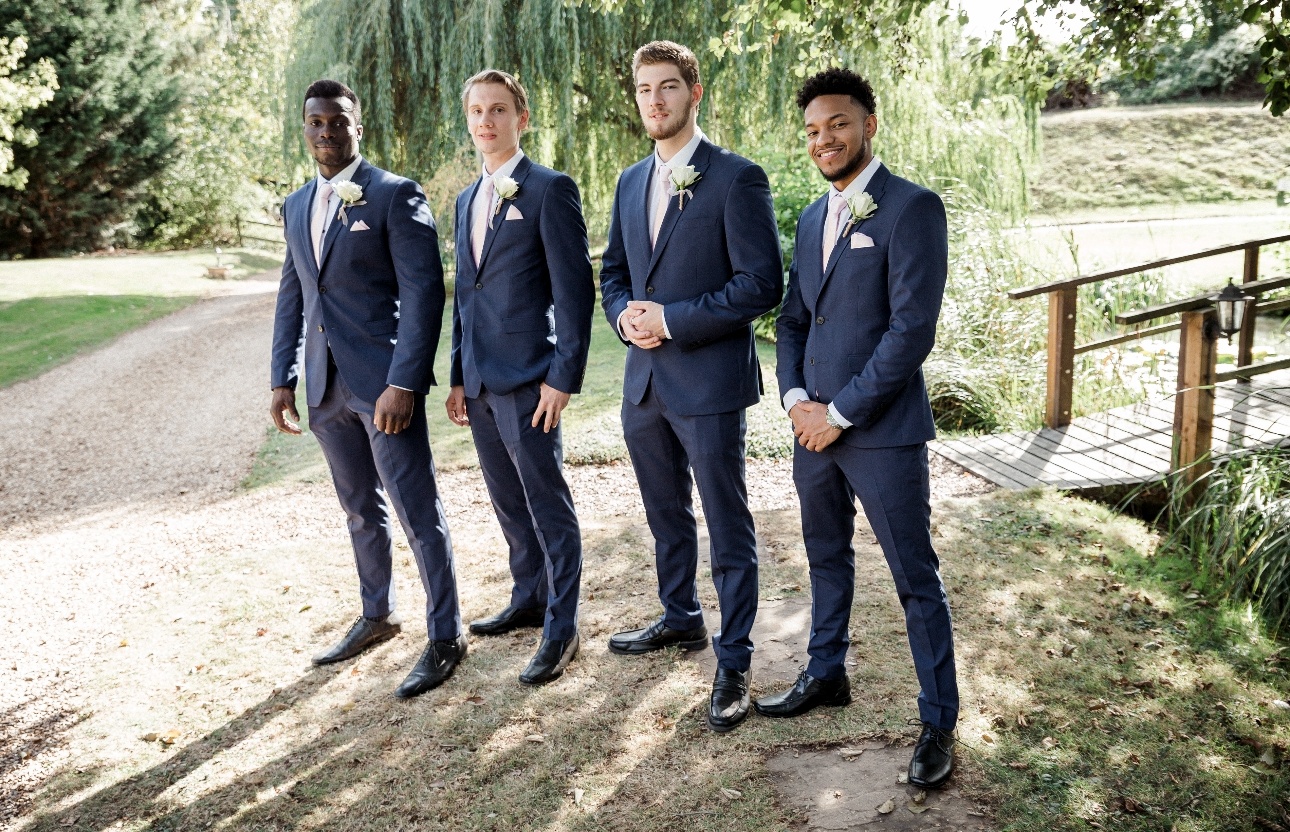 Chris wore a lovely navy-blue suit paired with a tie that matched the bridesmaids' dresses and the groomsmen wore matching suits but with waistcoats. The bridesmaids had the freedom to pick any gown style as long as it matched closely to a particular shade. She says, "Funnily enough, none of them saw each other and to my amazement, their colours coordinated perfectly!"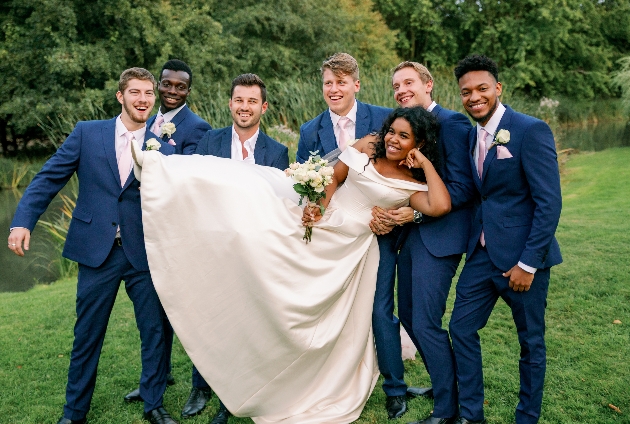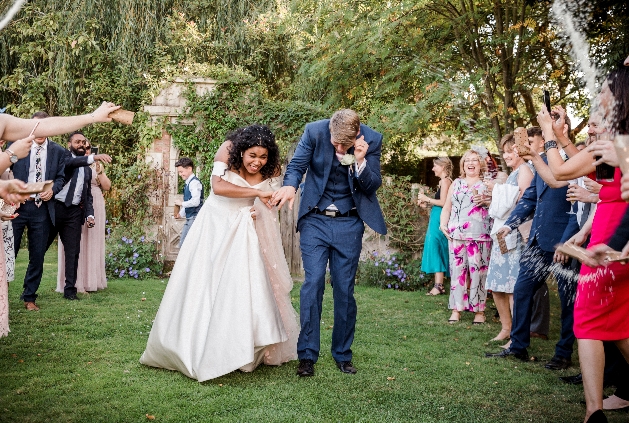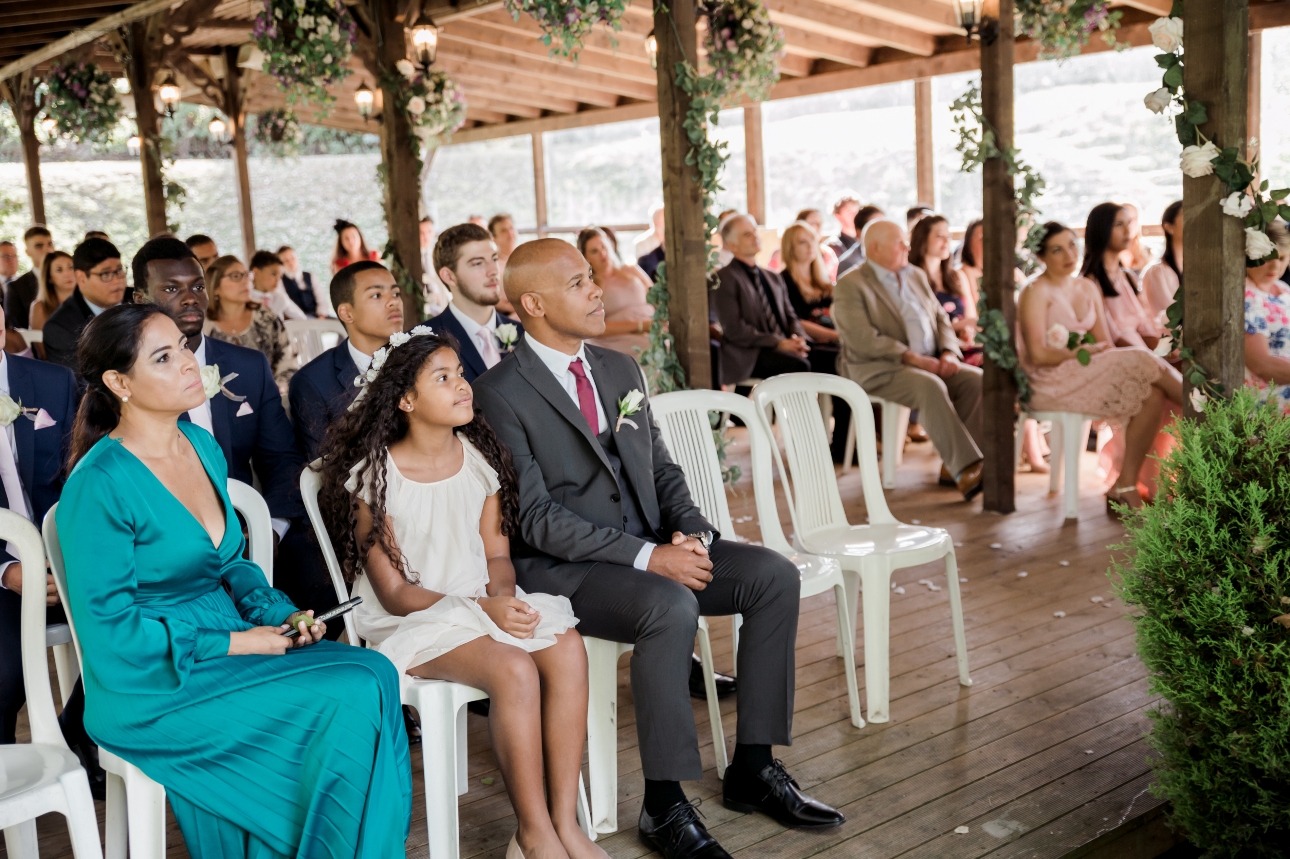 When it came to entertainment, the couple provided a wide range of music from Brazilian and Latin songs to British and American pop. The bride says, "Both of our families are from very different cultures and backgrounds, having my very Brazilian auntie dance the Cha-Cha Slide was a treat as well as seeing Chris's grandad schooling us on samba!"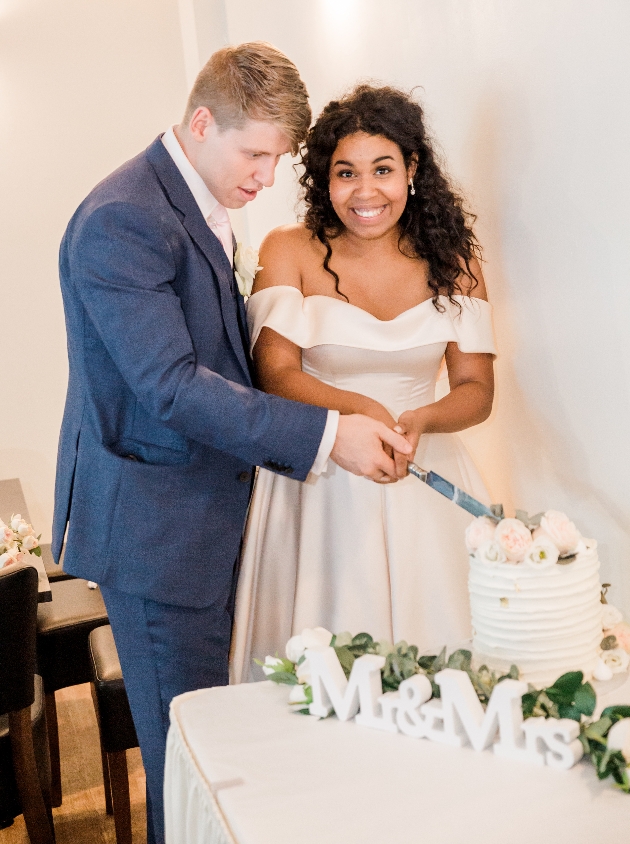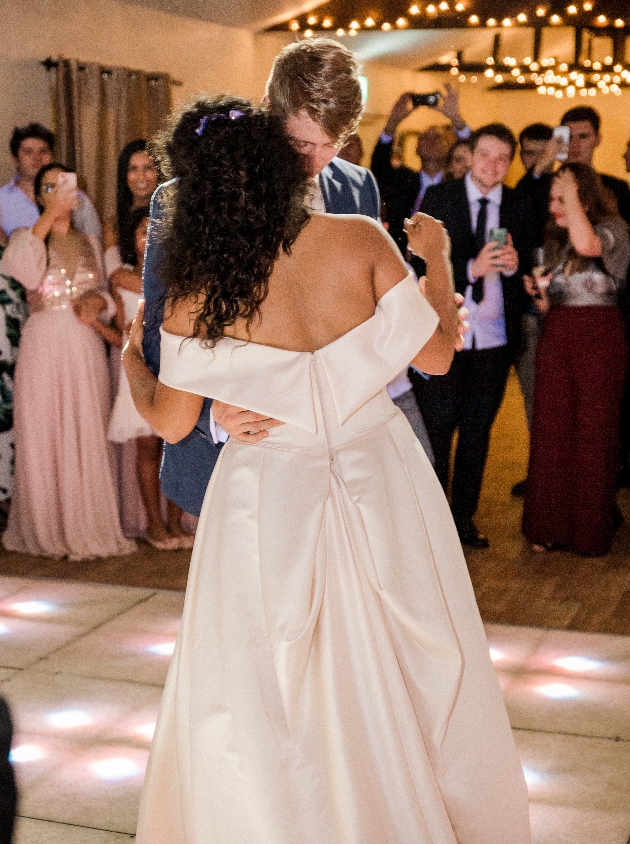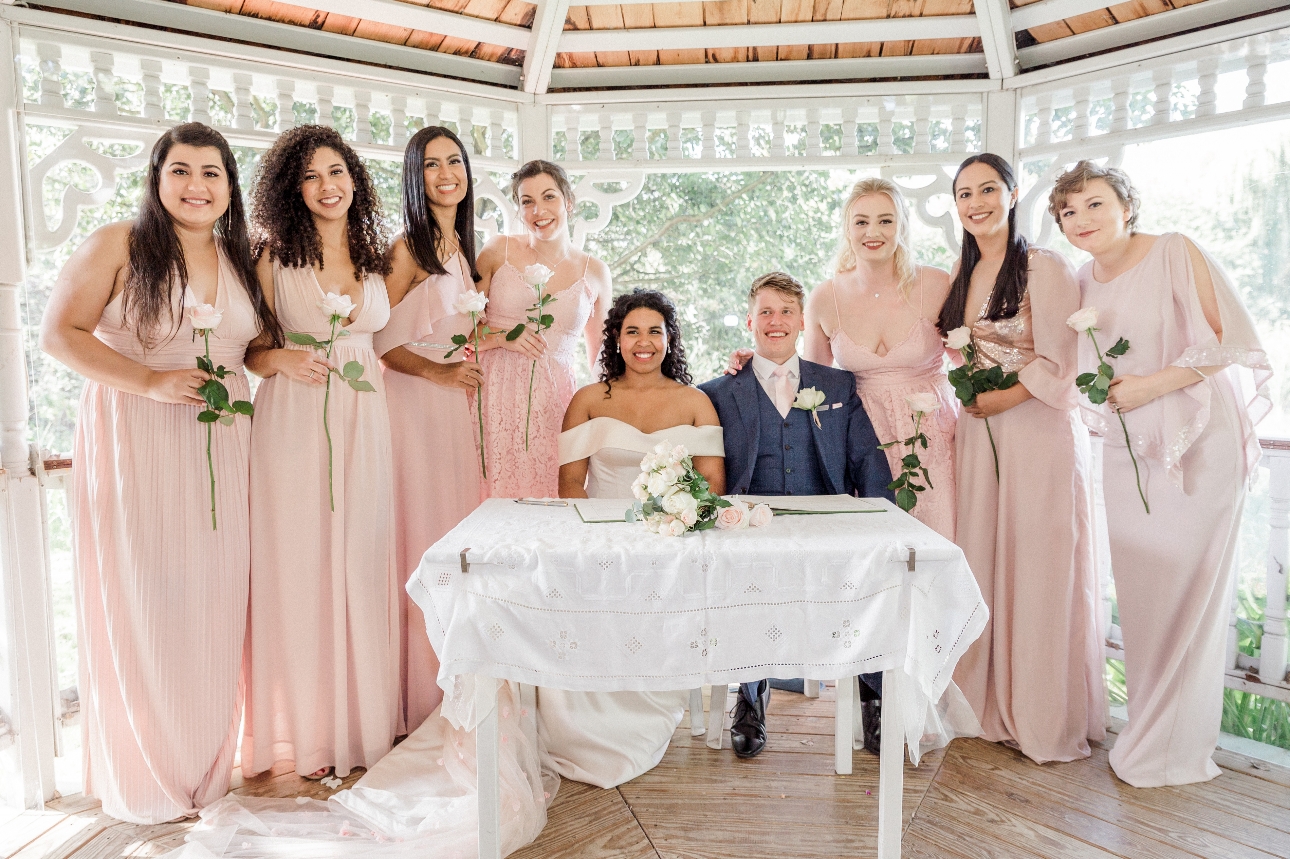 The wedding was full of so many beautiful moments. Even though the couple were exhausted by the end of the night, they were so happy to have all their friends and family in one place – it really was a celebration of two families coming together. The speeches were something that really stood out to the newlyweds with so many beautiful and kind words shared by their nearest and dearest.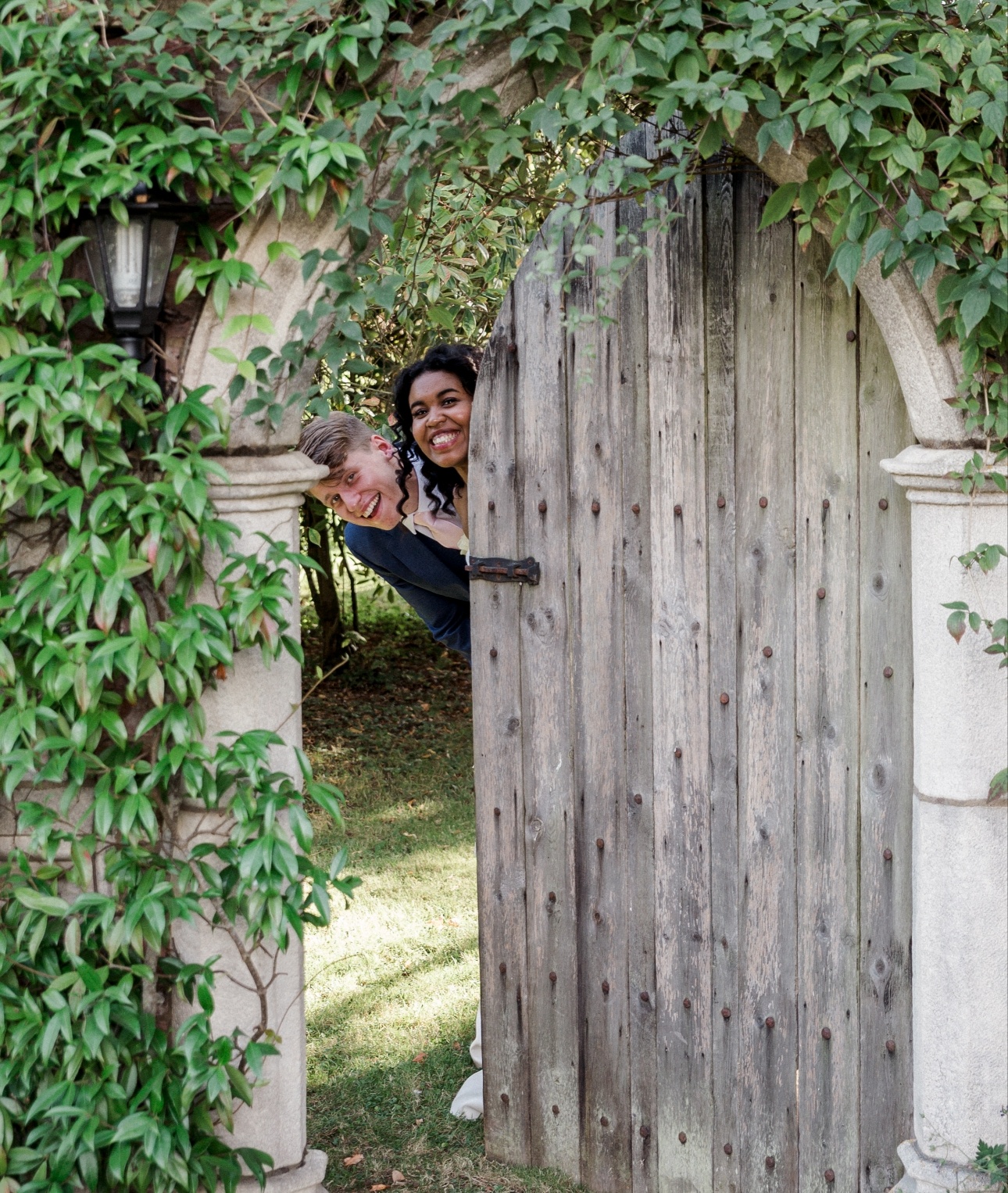 Many funny moments happened throughout the day, but the couple had a surprise in the evening when they couldn't get into their hotel room. The bride says, "My bridesmaid had to catch a flight on the same night for a tour, and took our hotel room key to America by mistake. Our parents had to give up their room so we could sleep in peace!"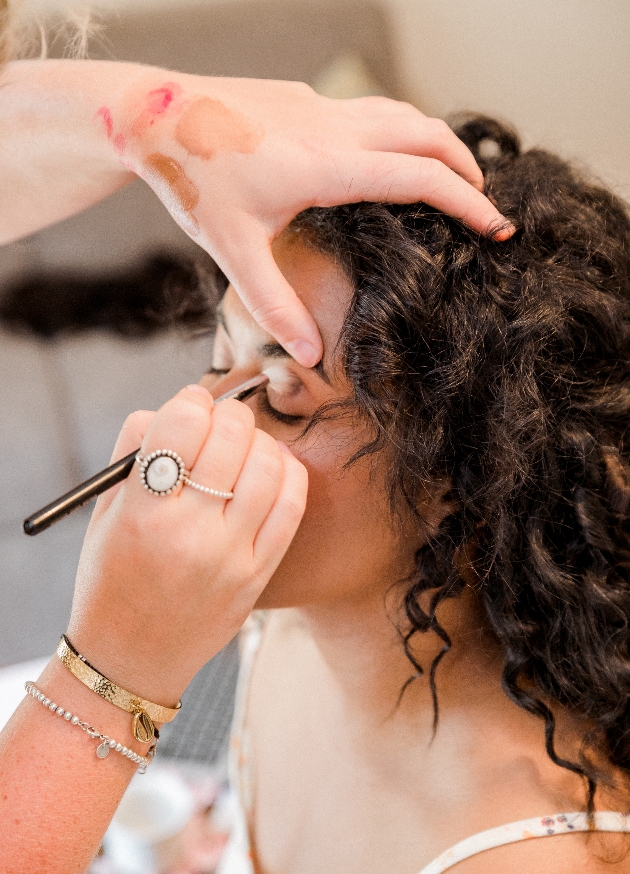 Many local suppliers worked hard to make the wedding extra special, including their photographer. Duda comments, "We absolutely loved having Howard at Absolutephotouk capture our wedding! He went above and beyond to learn a few Portuguese words to keep my family in the loop and make them happy."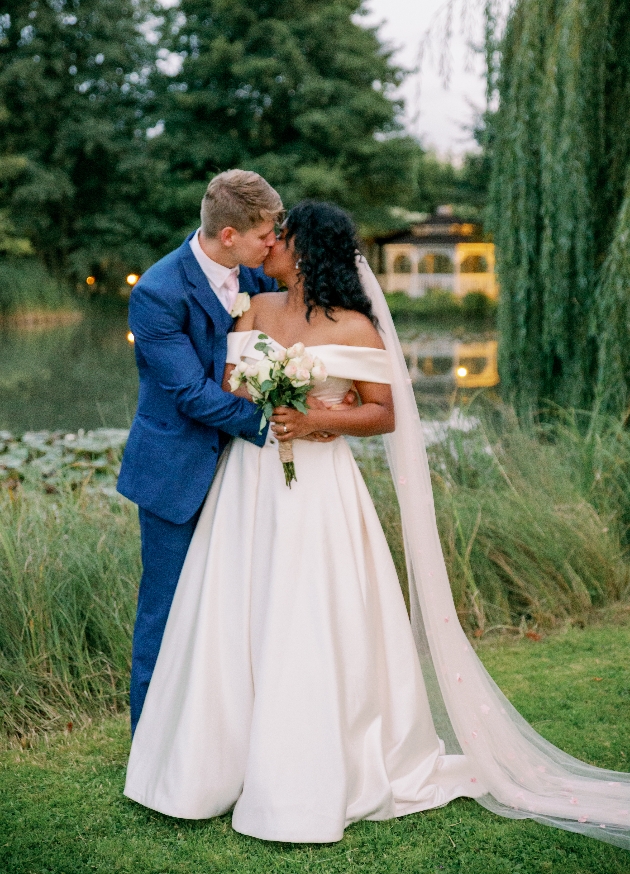 She adds, "We also want to thank the caterers at Minstrel Court who supplied extra food for some surprise and last-minute guests!"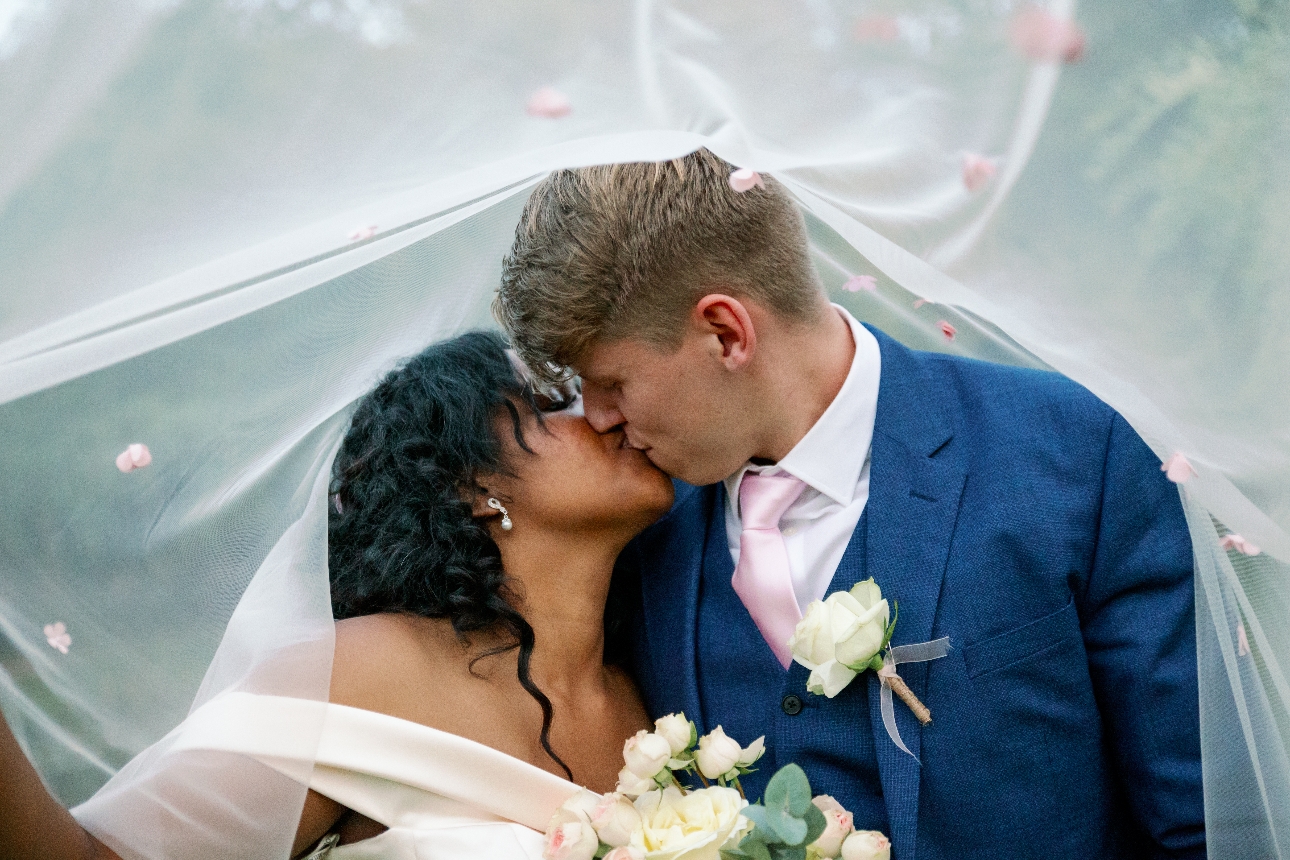 After a day full of celebrations and memories, the couple set off to Crete for a week in a lovely hotel called The Syntopia. Here they could reflect on their special day and enjoy their first moments as newlyweds.
Duda and Chistopher's contact book