Natasha first met Eric at Wattisham Airfield in Suffolk after she decided to take up gliding and he was the instructor. They quickly became friends before becoming inseparable. After two years Natasha started to think that perhaps they could be more than friends, even though Eric told her they should be together sooner and are meant for one another – the rest is history!
Eric proposed on Natasha's 28th birthday in London with Tower Bridge in the background. She says, "I certainly had my suspicions on the day when he put my 'present' in my handbag and told me I could have it later on in the day. We'd talked about getting married before, but I didn't know when the proposal would come.

"Here Natasha shares details about their special day...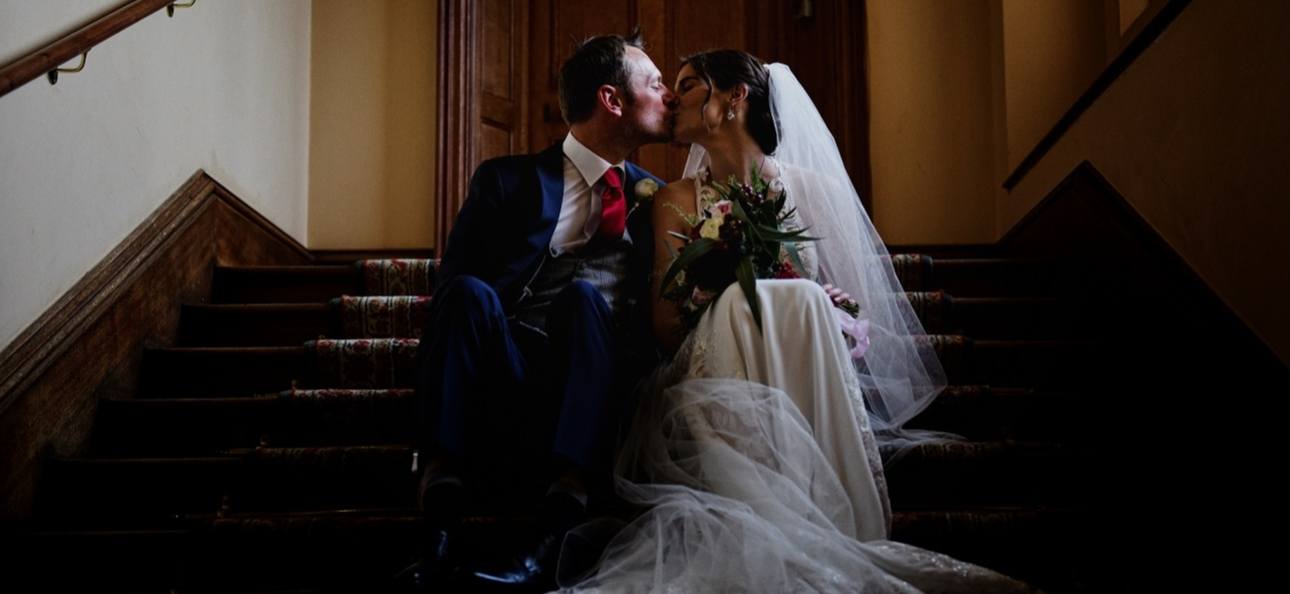 Eric had one request when it came to our venue; it had to be close to an airfield to allow him to fly in. We'd been to Shuttleworth House on a few occasions to watch various airshows, and I quickly enquired when we saw the house was available for weddings.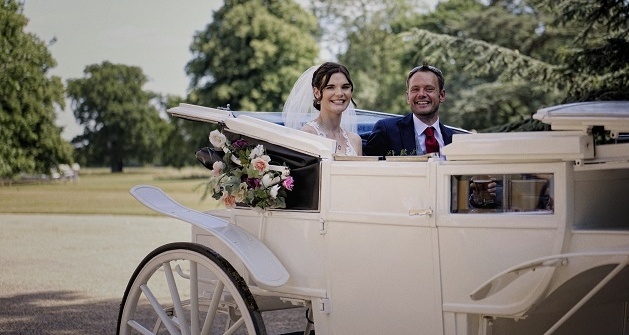 We wanted the day to reflect who we are as individuals and as a couple.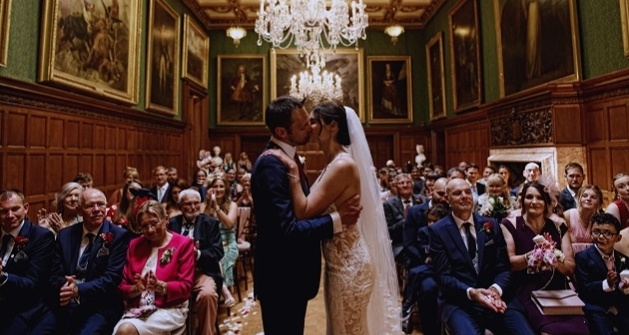 The property is breathtaking, so we didn't need to add much to make it shine
We made a sweet cart that replicated our horse and carriage and filled it with plenty of treats throughout the day.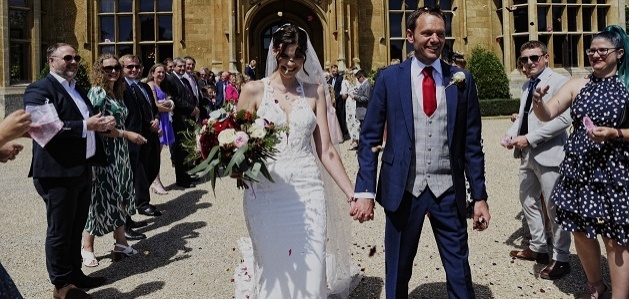 Every one of our guests that attended made the day special for us. We picked a venue that wasn't particularly local, but they all made an effort to attend our day – we feel so grateful!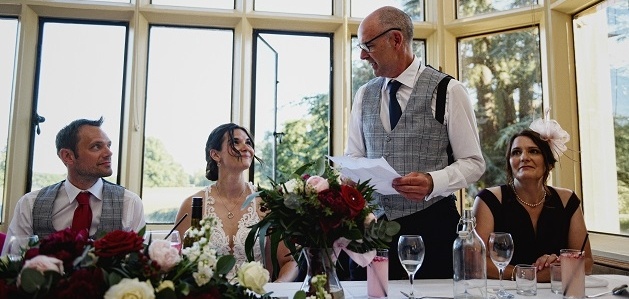 Our place names were from the Alzheimer's Society website as a tribute to our nans who currently have the condition and could not attend our wedding for this reason
Our flowers were a mix of different types of roses and peonies in red, pink and ivory shades.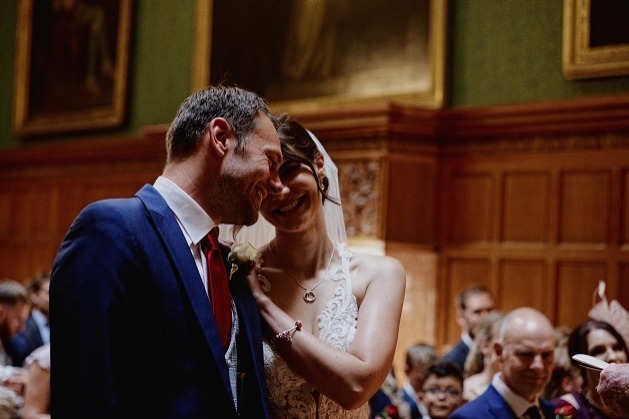 I knew it would be an emotional day, and just seeing how hard the emotions had finally hit Eric was something I'll treasure forever.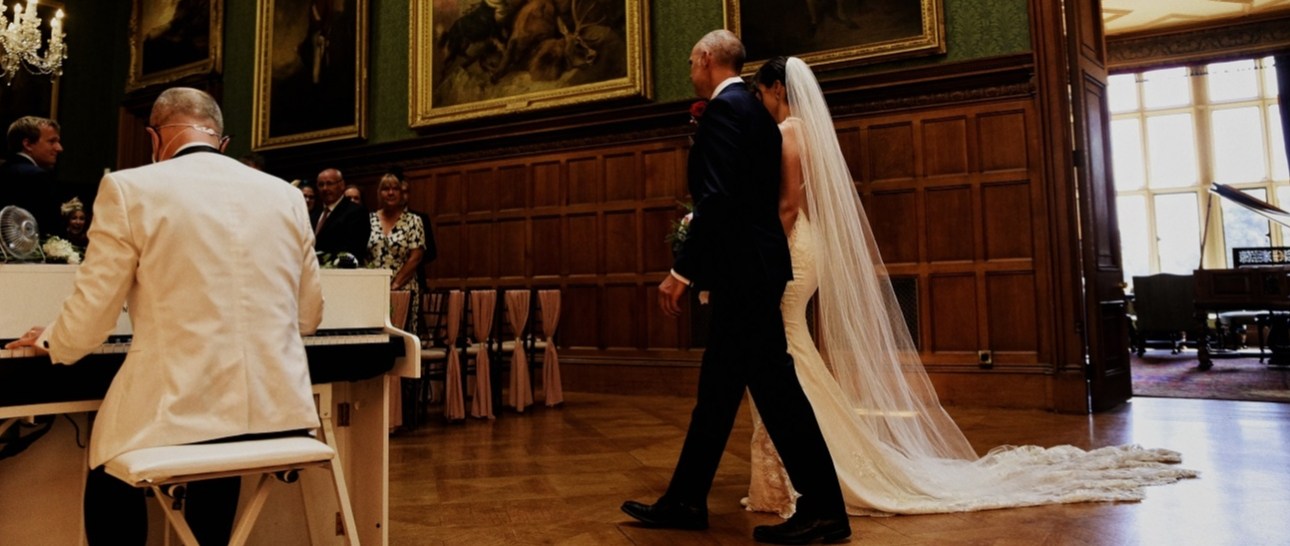 We had a pianist play before, during and after the ceremony to keep guests entertained.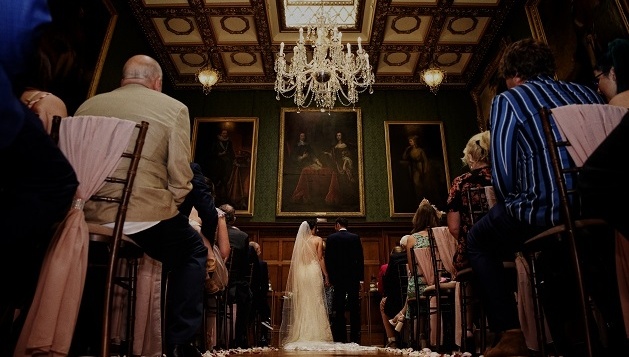 We had pink chair covers with diamanté ties for the ceremony and wedding breakfast to continue our colour scheme.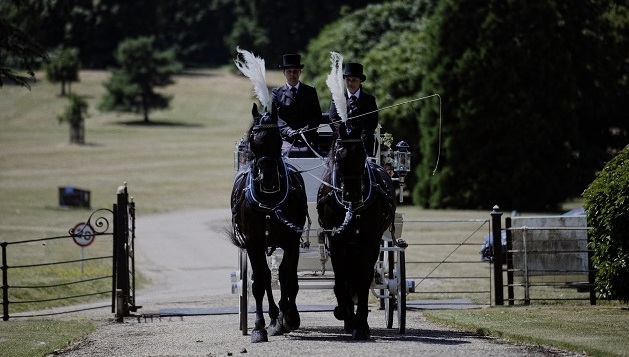 For my grand entrance, I had a horse and carriage take me around the parkland before the wedding, which was so magical!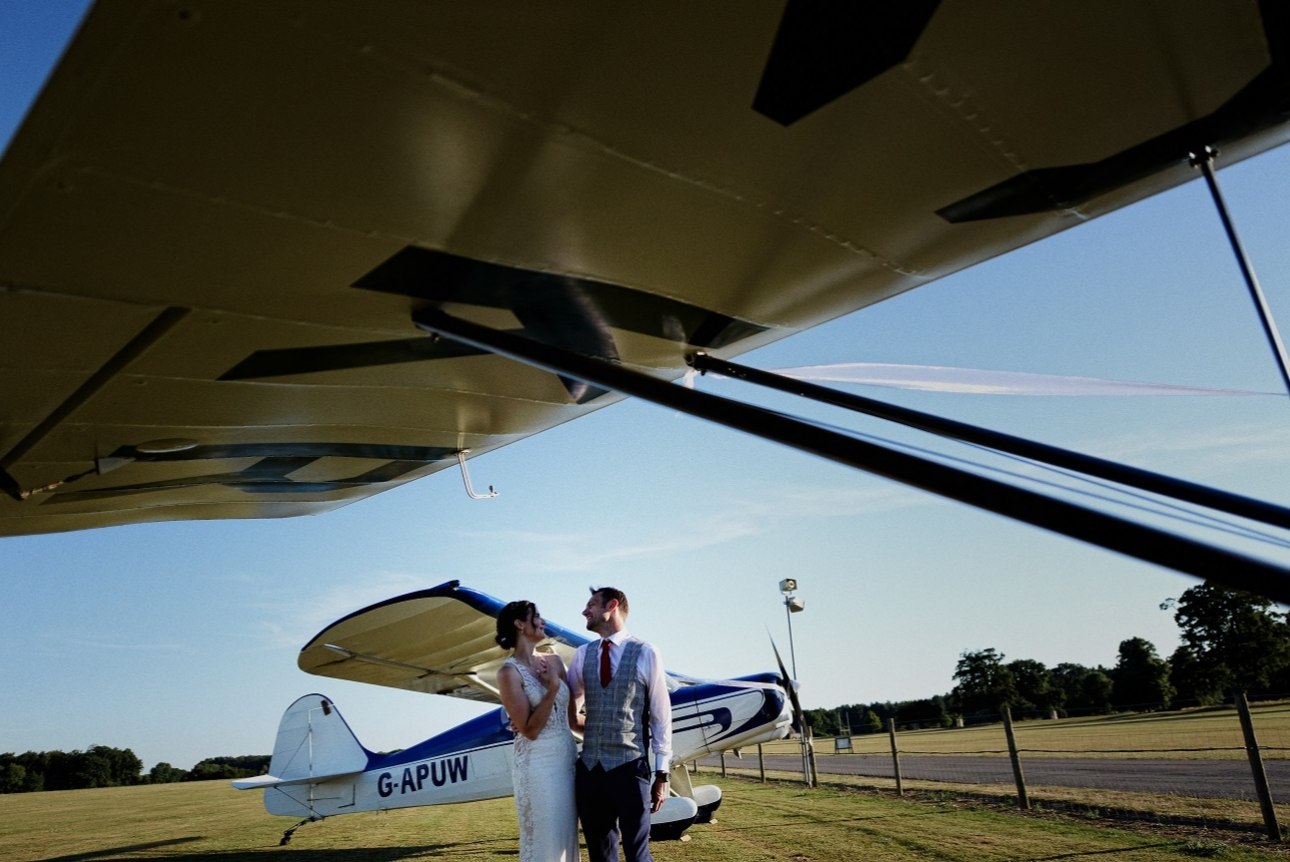 Eric flew not one but both of his aircrafts to the venue! One belonged to his father, so it was a sentimental journey for Eric to be able to bring these to the wedding.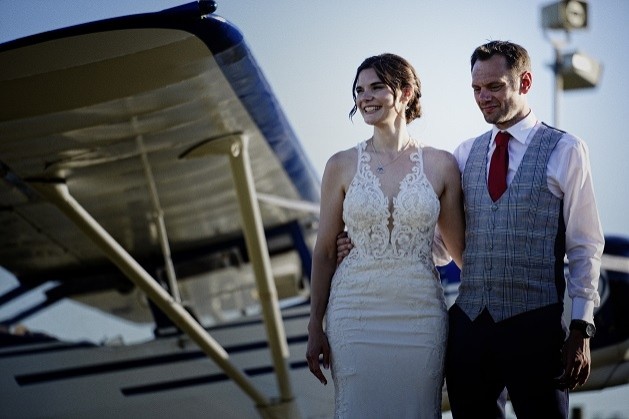 I wore an ÉLYSÉE gown after falling in love with the showstopping back and train – it was stunning!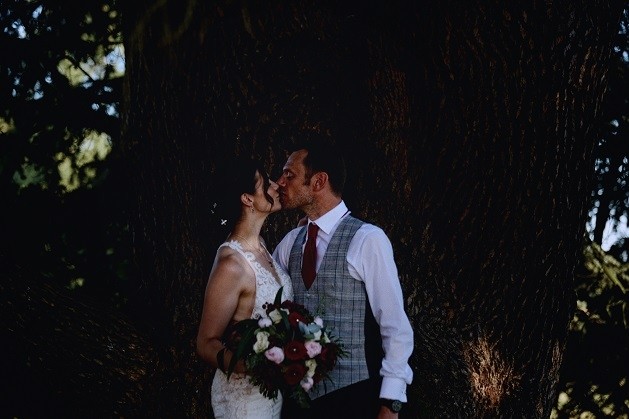 The hair stylist and make-up artist did a fantastic job; it was overwhelming when the whole look came together.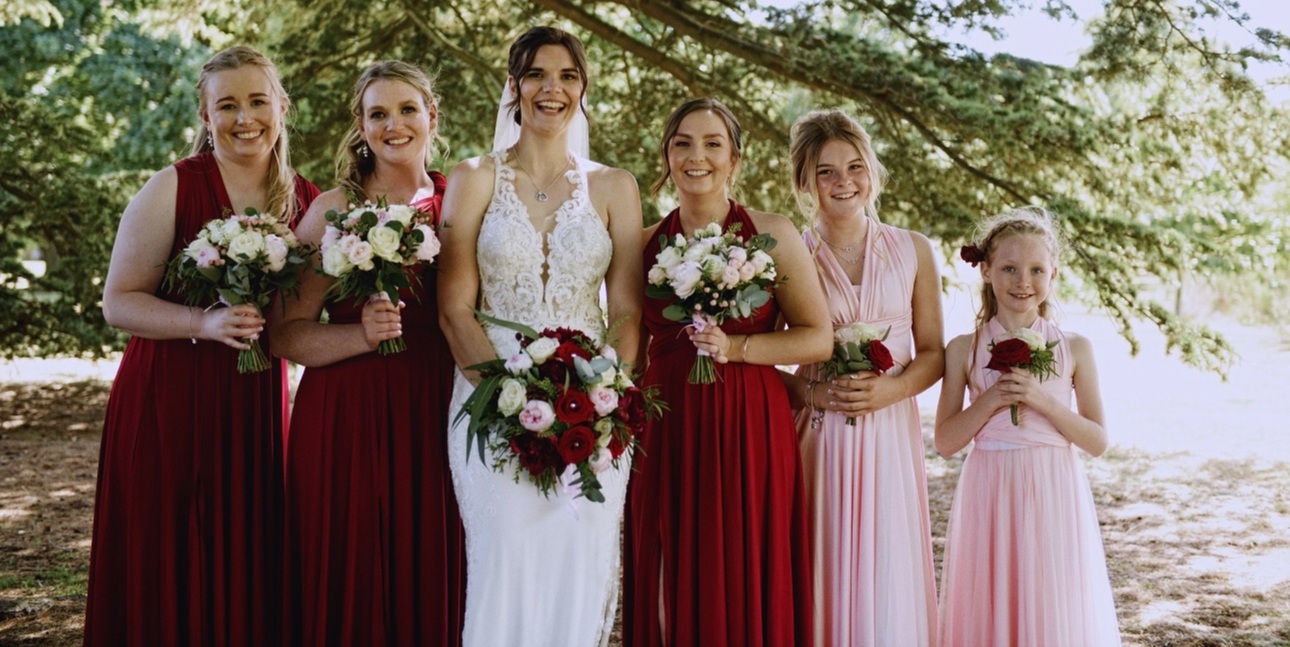 My beautiful bridesmaids wore multiway dresses and were encouraged to wear the gowns whichever way they liked.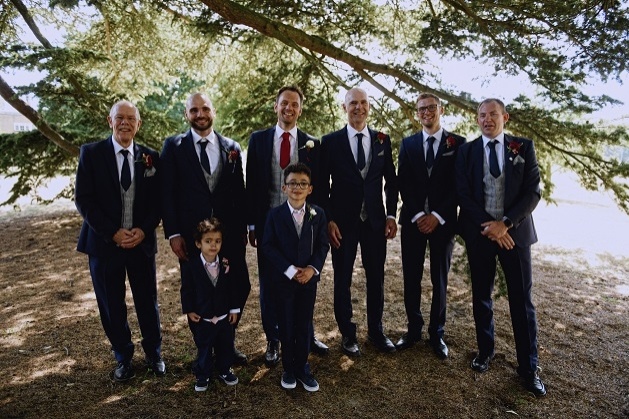 Eric and the groomsmen wore navy suits with checked waistcoats, but the groom stood out with a red tie and pocket square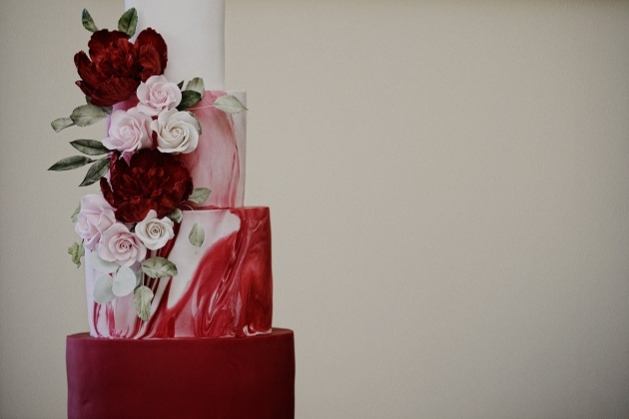 We had a beautiful four-tiered cake with different flavours.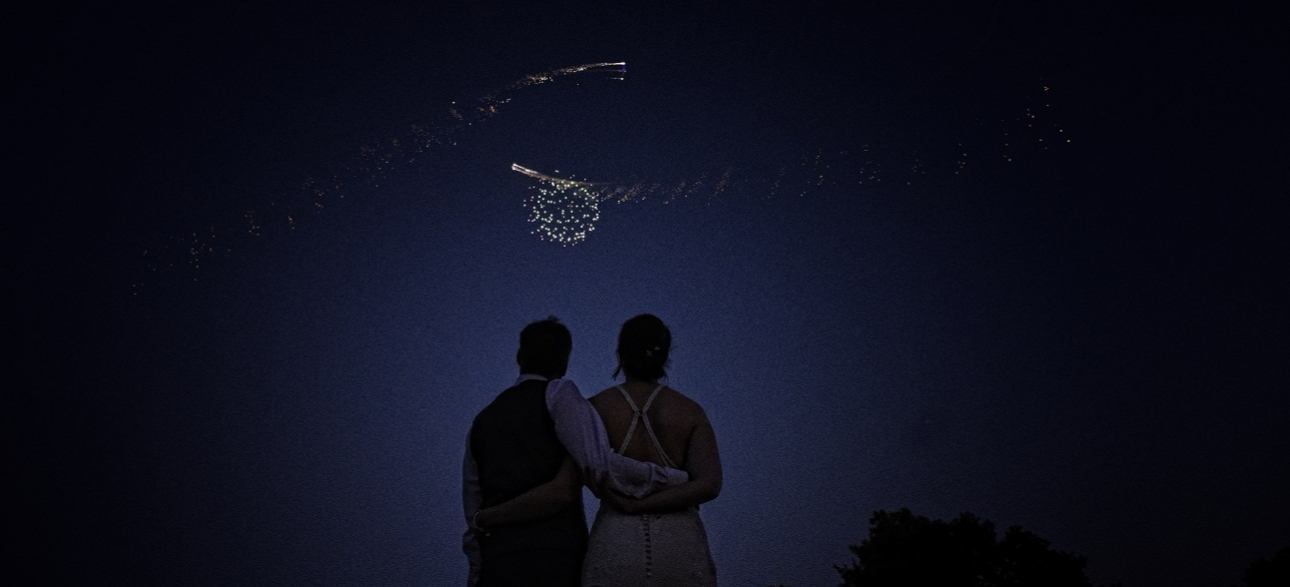 We arranged for an airdisplay in the evening, which was a massive hit with loved ones. Most our guests had never seen such a display and it brought a lot of joy to everyone.
Eric and Natasha's contact book