After meeting through a mutual friend, Alex and Jojo hit it off straight away with plenty of laughter.
After spending more time together, the pair slowly fell in love. Alex proposed on a boulder perched between two rocks 1,000meters in the air at Kjeragbolten in Norway; Jojo realised what was happening once they got to the top and, of course, said 'yes'!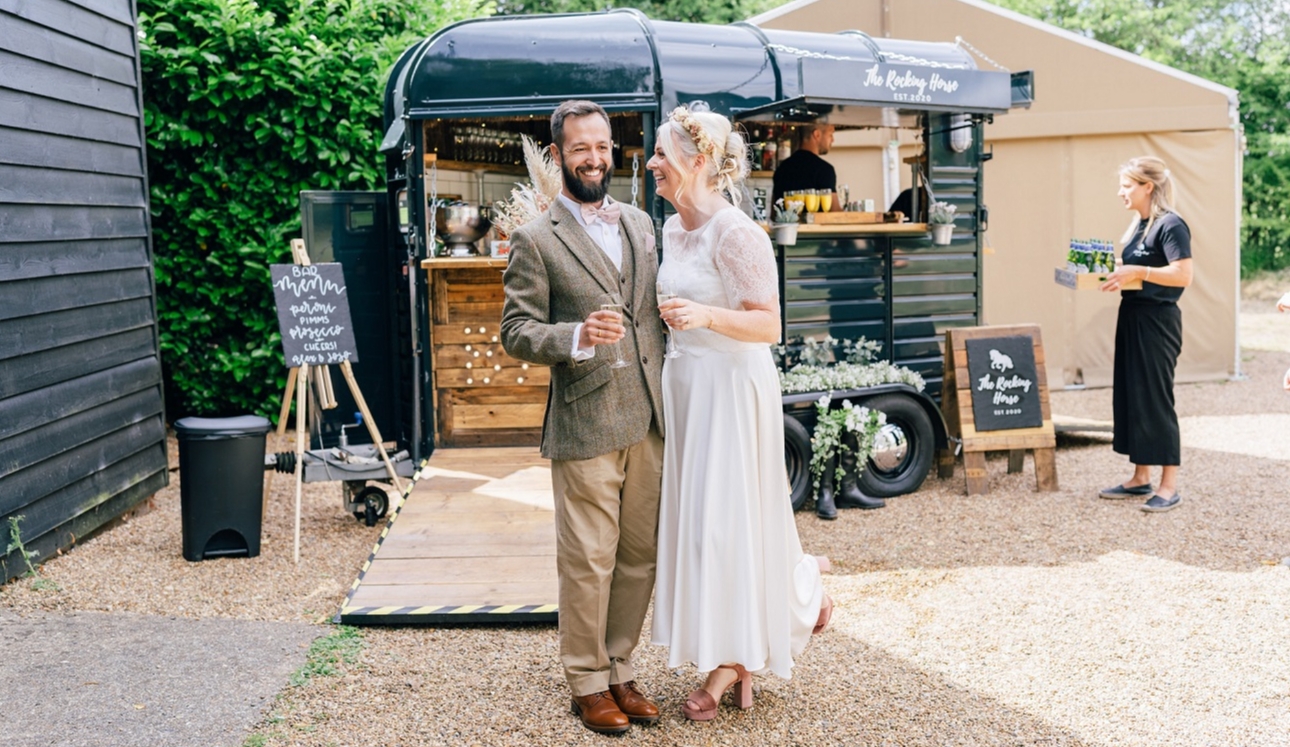 The pair set the wedding for 25th June 2022 and created a beautiful day with family and friends.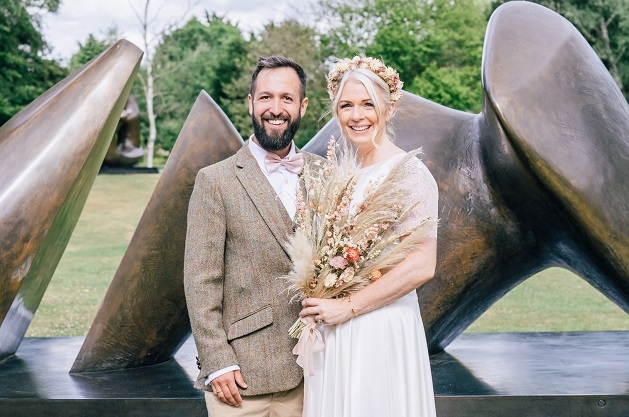 Our number one goal was to have a big party and focus on what we wanted, not what anyone else expected.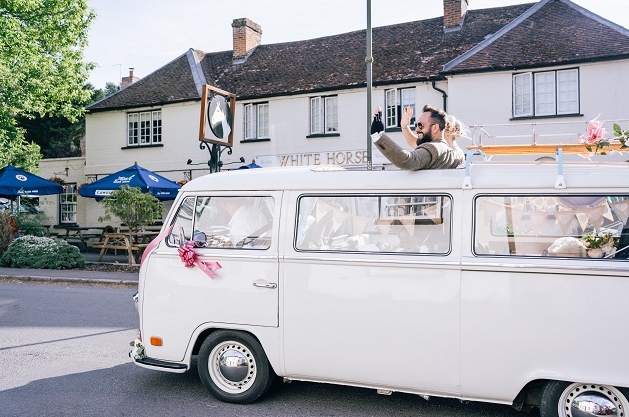 We felt stressed about having a table plan as we both have divorced parents, so we opted for a relaxed hog roast and allowed guests to pick their seat.

We picked Henry Moore Studios & Gardens for our ceremony and The White Horse in Hertford for our reception. Both are beautiful properties that feel unique and not traditional wedding venues.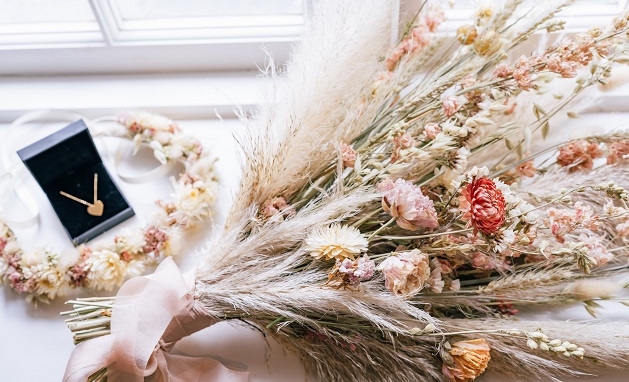 I wanted dried flowers as this felt like a more sustainable option, and I could keep the bloom after the wedding.
The Vintage Transport Guy drove us on the day in a VW Campervan, which was something I had always dreamt about.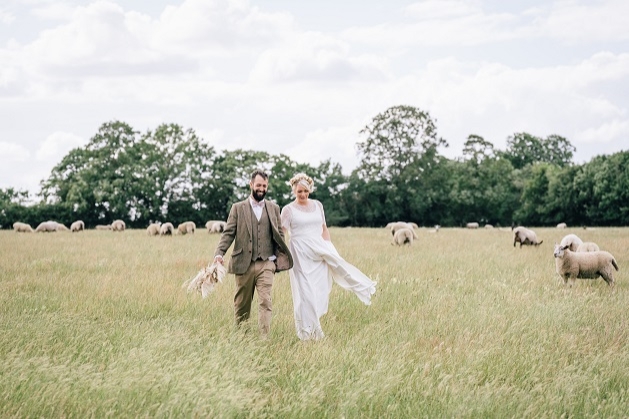 I wore a second-hand skirt and top from a preloved bridal boutique. When looking for a dress, comfort was my only request and I wanted something simple that I could accessorise.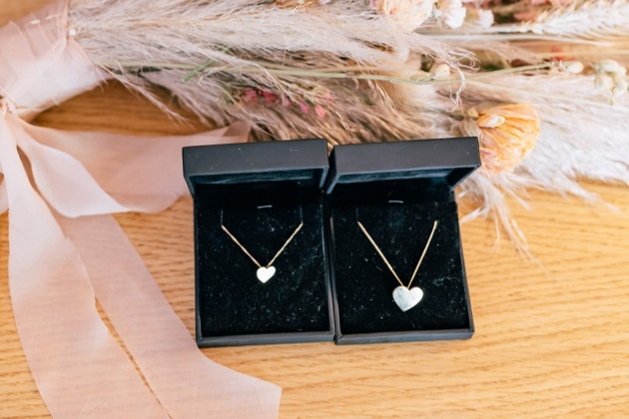 My necklace was made from my grandma's old rings that were melted to create three hearts for myself, my sister and my daughter – we all wore them on the wedding day.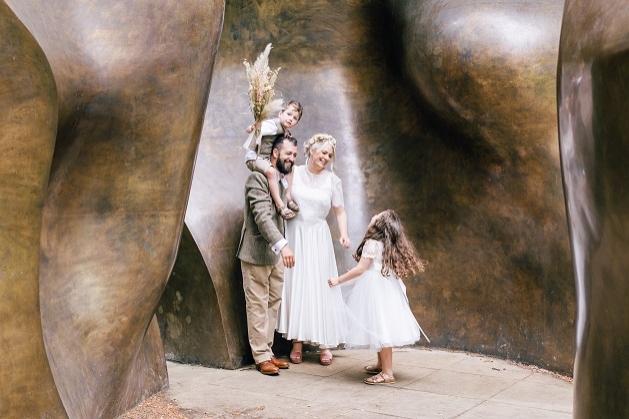 The groomsmen wore a simple sage green suit and our son wore a waistcoat to match Alex.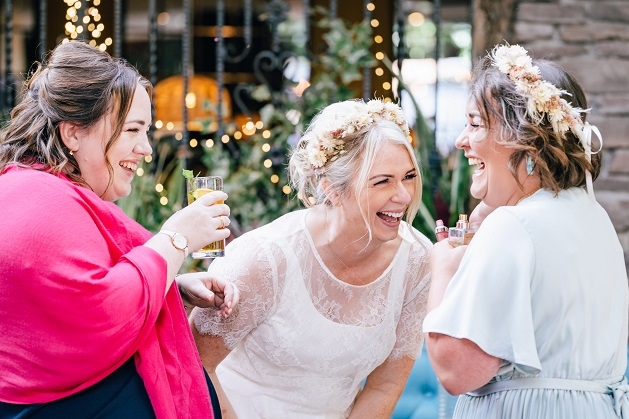 I wanted my bridesmaid to pick her dress and gave her simple guidance for the colours – the only rule was to pick something she felt good in.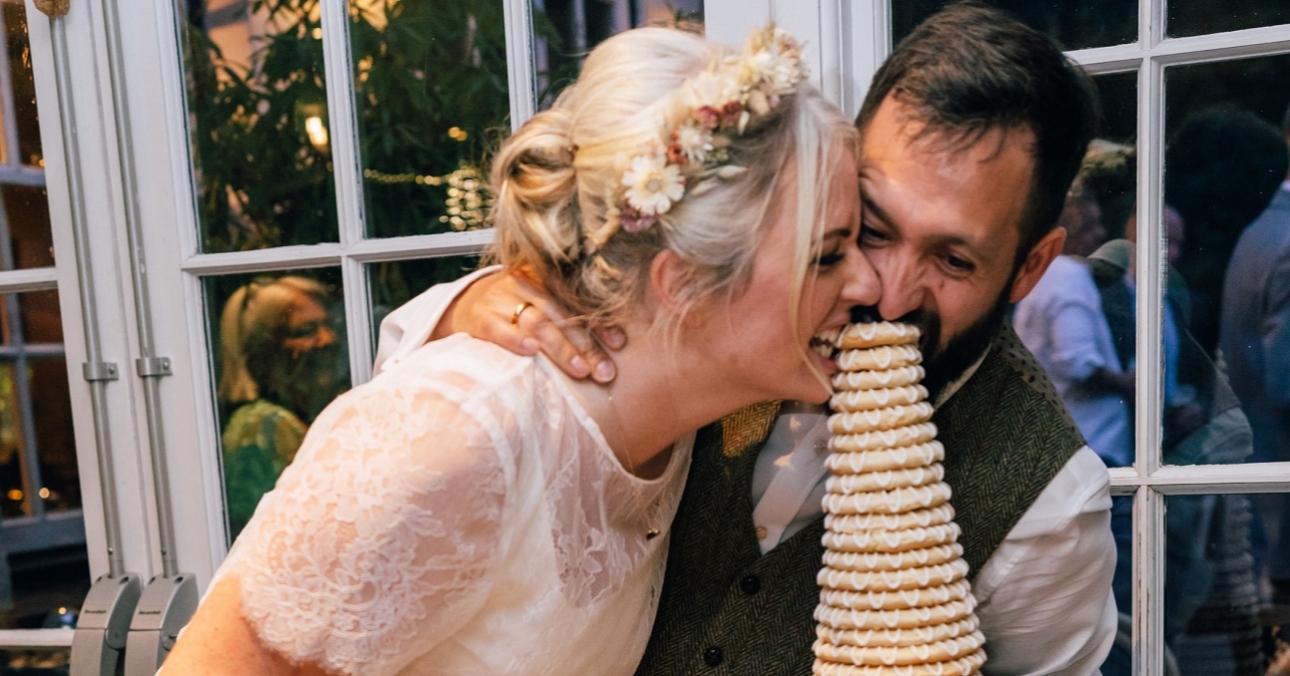 We had a traditional Norwegian celebration cake as a nod to Alex's heritage.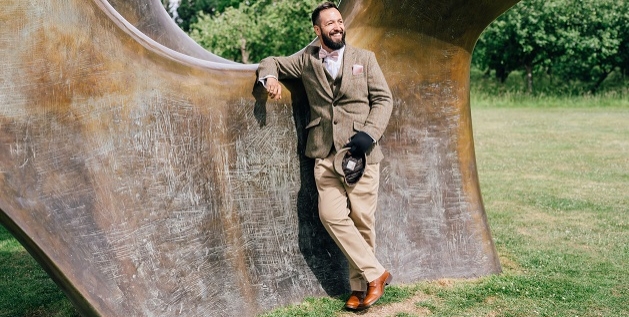 Alex wore a traditional tweed suit paired with chinos.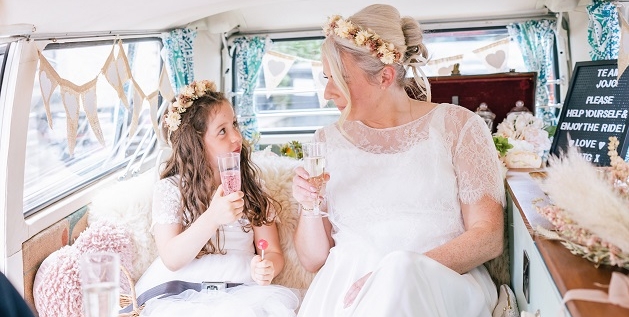 My daughter wore a traditional flowergirl dress, and we all wore matching flower crowns.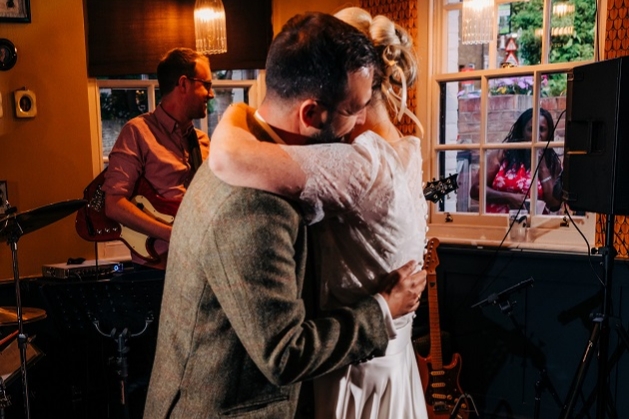 An amazing band performed in the evening, which had everyone dancing.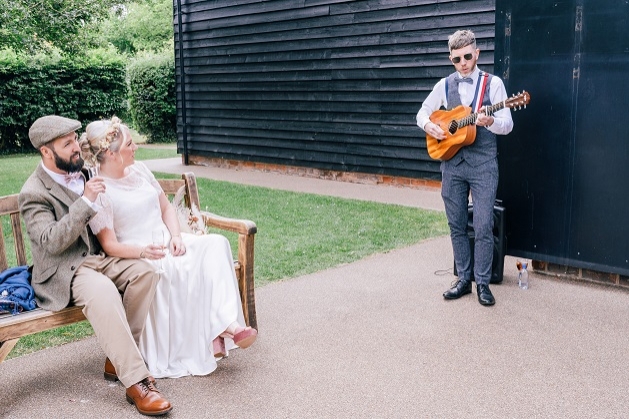 Our friend stood up and sang with his guitar as a surprise! He performed one of my favourite songs, First Day of My Life by Bright Eyes.
All our suppliers made our day special. Extra big credit to the teams at The White Horse and The Vintage Transport Guy, they went above and beyond for us.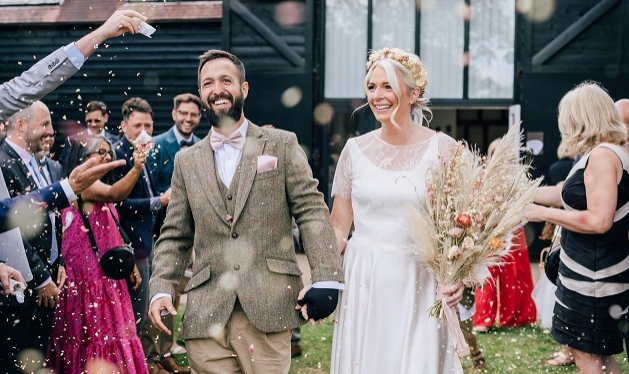 We were both so happy on the day and had so much fun!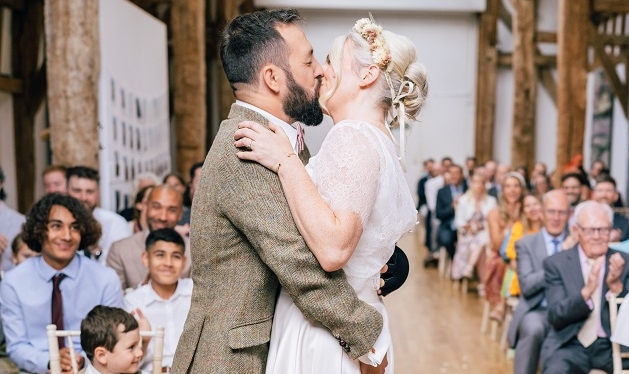 For our honeymoon, we went to Gozo in Malta for four nights and had a fantastic time.
Alex and Jojo's contact book