Discover how weddings have changed after the Covid-19 pandemic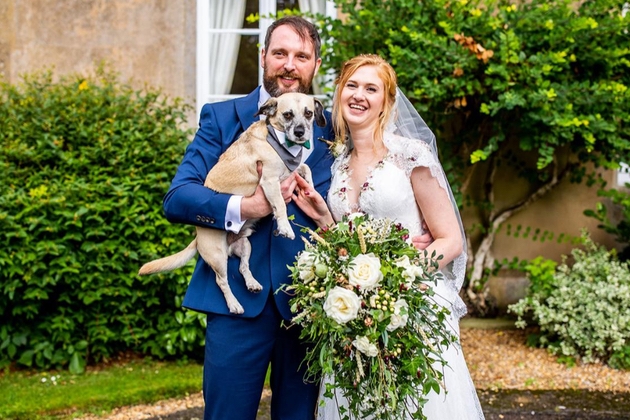 Credit: John Woodward PhotographyThis time of year is traditionally the perfect time to reflect on the past 12 months and remember everything that's happened and the lovely memories made. We've caught up with Kelly Hawes Celebrant to learn how weddings have changed after the lockdowns caused by the Covid-19 pandemic.

Kelly says: "From July 2021, weddings were well and truly back! Everyone felt cautious at first but looking back at the past six months, I have seen a significant change in wedding celebrations. The main difference I have felt as a celebrant was the emotion at ceremonies – it wasn't just couples emotion but their guests as well. At each wedding you could feel the relief in the room that the day had finally arrived and was going ahead. The vows felt more meaningful than ever, as did having multiple people sitting next to each other without a mask in sight.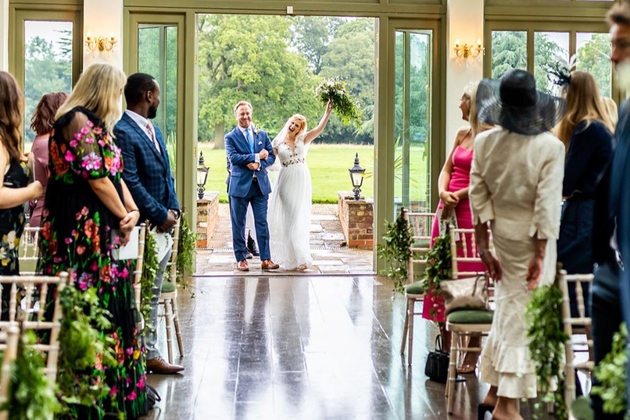 Credit: John Woodward Photography"If 2020 has taught us anything, it's to be ourselves and do what makes us happy – remember this when planning your wedding. If you want to know what a personal, modern and fun wedding ceremony looks like; check out these photos documenting one of my recent weddings.

"These stunning shots from John Woodward Photography show Lucinda and Sef's story brilliantly. This couple had gone through the heartbreak of changing their date four times throughout 2020 and 2021 and what was originally planned as a Christmas wedding ended up being in summer. When Lucinda entered the ceremony room, my heart almost burst and I've only known the couple for about a year; imagine the feelings of their loved ones!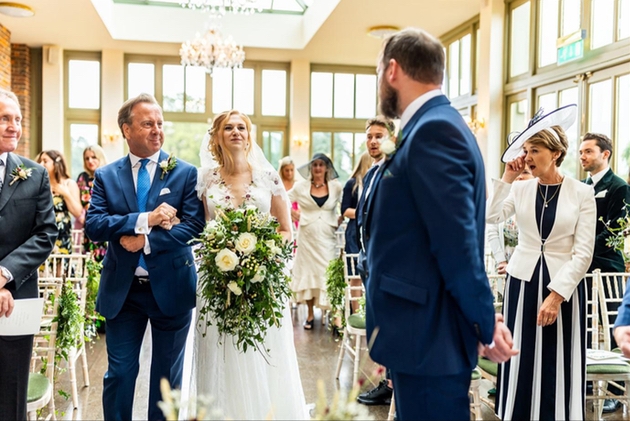 Credit: John Woodward Photography"Just look at the emotion in this one photo! The father-of-the-bride clutches his daughter's hand while Sef and Lucinda share that 'wow, this is really happening' look. The mother-of-the-bride is drying her eyes and Sef's Uncle, his closest relative, is beaming with absolute pride. You can see what this day means to the couple from then on as the pair couldn't stop smiling throughout the ceremony.

"A wedding ceremony doesn't have to feel stuffy, formal or boring. For me, these photos show how you should feel on your day, from the laughter to the tears. When planning your wedding, keep in mind how you want to feel on the day as well as your guests. By keeping the day totally in tune with your personalities, I can guarantee that your family and friends will love it!"

Check out the suppliers involved
Venue: www.offleyplace.com | Photographer, www.johnwoodwardphotography.co.uk | Bride's dress: www.morgandaviesbridal.co.uk | Hair, www.barberellabridal.com | Make-up, www.makeuobykaty.com | Flowers, www.heavenflowers.co.uk | Celebrant, www.kellyhcelebrant.co.uk | DJ, www.jonnyrossmusic.com