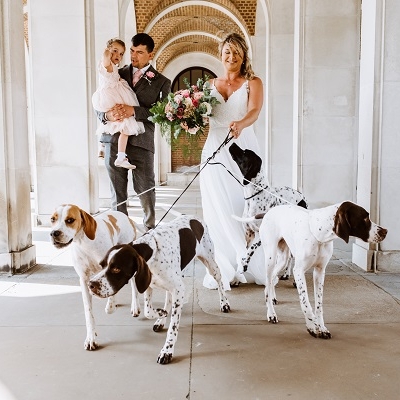 Picture-perfect photography
Q. There are so many photographers out there, how do we choose the right one for us?
A. Melanie Bayford says: Your wedding photos are a reminder and a keepsake of your wedding, so you must find the perfect photographer. Just because a friend or family member has a decent camera doesn't mean they'll capture memorable shots of your day.

Wedding photography is a saturated market that can be overwhelming when it comes to choosing the right supplier, but it's essential to find your desired style. Whether that's a candid, classic, contemporary or creative style, try to see what look stands out to you.

Once you've narrowed this down, the next step is setting a budget. There's absolutely no point in finding a photographer you love, only to realise that they're way out of your budget. The average wedding photographer costs between £1,500 to £2,000. Although this seems like a huge chunk of your wedding costs, don't forget that this is an investment. Bear in mind that you get what you pay for.

Recommendations and reviews go a long way, so ask friends and family if they have any suggestions. If you were at a wedding and fell in love with the images, find out who took them. Search social media and have a look at online reviews. Is there perhaps a wedding chat group for your area or where you're getting married? Once you have a few photographers in mind, check their availability on your desired date.

Your photographer will be with you on one of the most important days of your lives and you'll need to make sure you click – that's why I love a pre-wedding shoot. Spending time with your photographer before the wedding will make you feel more relaxed about those photos on the day. Plus, you'll get experience when posing for couple shots and won't feel awkward on the day. Zoom calls or FaceTime is another great way to meet your wedding photographer. Even better, face-to-face over coffee and cake. Don't be shy asking lots of questions. I love a good chat, plus you'll feel confident in choosing someone open to being questioned about their work.
Melanie Bayford, Photography by Melanie
www.photographybymelanie.co.uk