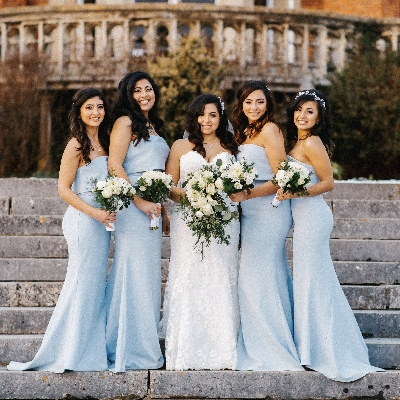 Capture the moment
Q. Tying the knot in winter is exciting but I'm worried because it gets dark very quickly, what are the must-have shots?
A. Jessy Papasavva says: It's important to get organised when planning your winter wedding, daylight is limited as the sun sets much earlier. During the summer, I usually do my group photos of the bride and grooms' family after the ceremony and leave their couple portraits to a later time when the sun isn't too high in the sky. Taking your photos during that golden hour is ideal.

For winter, I suggest you do your couple portraits straight after the ceremony during your drinks reception. You can then fit in any formal group shots you would like after. Even if the weather is bad and you're doing your photos indoors, getting that natural window light always beats images using flash in my opinion.

Once your portraits are done, getting images of your bridal party, immediate family and closest friends are the next important step. Pictures of the venue and décor can be done when the photographer can fit it in, whether that's during your bridal prep (if you're getting ready there) or just before you arrive at the venue.
Jessy Papasavva, Jessy Papasavva Photography
jessypapasavvaphotography.com