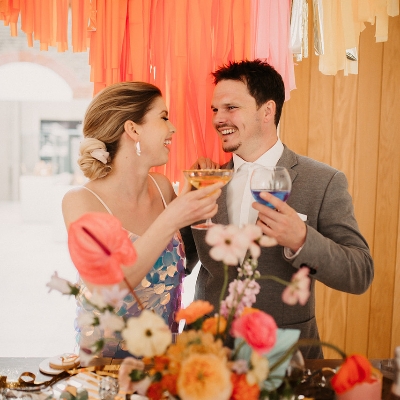 A day to remember
Q. We've just started planning our festival-themed wedding for next summer, but we're not sure where to start. How we can make our vision come to life?
A. Tichea Brade says: First things first, think about what you want the wedding to look and feel like on the day. Take the time to write down ideas and create a moodboard with different venues, props, outfits, entertainment, décor and catering options to bring the theme to life. This will help you understand what's most important to you both and help you stick to a budget.

The next stage is to find the perfect venue and get that booked. Finding the right location is a major factor when creating your dream-wedding look, so make sure to visit lots of properties with the moodboard to show venues what you have in mind.

It's then time to find other vendors, booking a stylist like myself for the day is a big must and it's important to find a company that's created events that you love the look of. Book the supplier right at the beginning of your planning journey because the team will work hard to not only save you time, but sometimes save you money.
Tichea Brade, Carmela Wedding & Events
www.carmelaweddings.co.uk