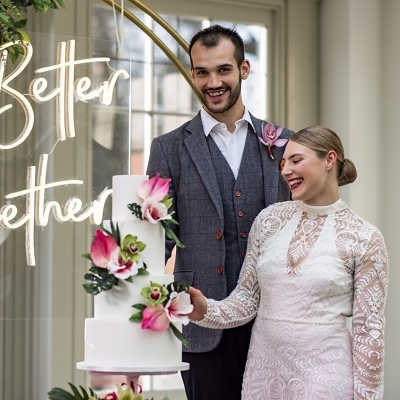 Planning SOS
Q. We've started planning our wedding; what advice can you share to make the process easier?
A. Beckie Melvin says: There are 100s of resources these days to help you find wedding ideas, from magazines and publications to online blogs, social media, wedding directories and more.

Some weddings all look the same and follow similar templates. So, you'll want to create a wedding that includes personal touches that truly represent your great relationship – remember there are no rules.

It's difficult when those around you seem to want to dampen your fabulous ideas because everyone suddenly seems to have an opinion on the day and make comments such as 'I wouldn't do that if I were you' or 'how about XYZ instead'. Respond with a gentle 'thanks, but that doesn't fit with our vision' or perhaps 'really appreciate you thinking of us, but we have already sorted this out'. If they continue to interfere, put them on an information diet and stop telling them details about the day.

When it comes to creating the perfect wedding, your suppliers also need to fit your vision. That way you'll know they have your corner and will help boost your confidence.

Consider joining online communities and Facebook groups filled with other couples ditching wedding trends. These communities offer a wealth of inspiration, information and support.

Finally, consider getting a wedding planner who will be more than the administrator, contract checker and coordinator of the day – they'll also be your confidante.
Beckie Melvin, Emerald Orchid Weddings
emeraldorchidweddings.co.uk