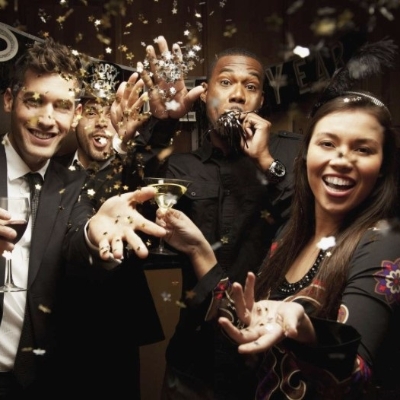 Now that's entertainment
Q. We're looking for entertainment that will appeal to guests of all ages. Do you have any suggestions?
A. Chris Kent says: A DJ is the perfect entertainment option for your big day. Playing the right music at the right time in a wedding environment is a skill that takes years of experience to perfect, as there's time for eating, catching up with loved ones and dancing. Encouraging your guests to suggest songs in advance is lovely, but be prepared not to like their choices. Requests on the night require quick thinking from the DJ. Will the songs fit with the current vibe of the room or clear the dancefloor? A DJ has the whole room in mind as it's their job to keep the atmosphere popping. They must be quick-witted, have a good knowledge of the couple's musical tastes and only play requests that fit the specific criteria. Saying no to recommendations based on this knowledge can be tricky, especially when some guests might have had one too many drinks. A friendly and diplomatic personality is necessary for a wedding DJ in these circumstances!

Around 20 songs or genres chosen by the nearlyweds in advance is the perfect number to allow the entertainer to work their magic. Mark each song or genre on your list with 'must play', 'could play', and perhaps 'do not play'. You'll then be able to relax knowing your DJ has your back and wants your night to succeed as much as you do.
Chris Kent, CK DJ
ckdj.co.uk