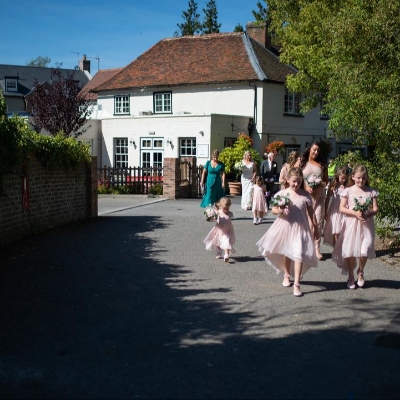 Say 'I do'
Q. We're looking for a wedding venue, what advice can you share with us? 
A. Taylor Morphew says: The most important consideration when choosing where to get married is to find a venue that reflects your personality as a couple. A few good questions to ask yourself would be; where would you feel most comfortable being the centre of attention, and what kind of event you'd like to share with friends and family? Maybe one of the important aspects is good food and wine, live music, a perfect backdrop for your pictures or all these things. You may be drawn to a formal, glamorous affair or something more intimate. Visit a few different spaces and meet the wedding coordinators. It's also important to sample menus and wine to make sure you like what's on offer. 

You'll soon get a feel for what feels right for you both. Whatever your budget there's something special out there that has your name on it. This could be exclusive hire of a cosy pub with amazing food, a barn in the countryside or a manor house oozing with elegance.

A good venue will want to make your wedding day perfect, so make sure you form a good rapport with the staff so that together, you can create a day to remember. Good luck and above all, have fun in the process!
Taylor Morphew, The White Horse, Hertingfordbury
www.whitehorsehertingfordbury.co.uk