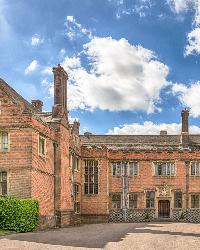 The perfect setting
Q. We're on the search for our venue and don't know where to start. I'd love somewhere with a romantic ambience. Can you help?
A. Darren Smith says: Venues with a history and a story to tell are ideal for setting the scene. You're lucky in our region as there are many around to choose from. Putteridge Bury is recorded in the Domesday Book and dates back to 1908 when Captain Thomas Clutterbuck purchased the site. Prior to this he lived in Chequers, which is now the country house of the prime minister. He was so fond of Chequers, he decided to build a near replica and in 1911 Putteridge Bury was complete.

In the 1920s King George V and Queen Mary frequently visited for pheasant shoots and banquets and on 1st December, 1926, the King planted an oak tree that still stands today opposite the clock tower.

Your day is a defining moment in your family history so why not host it at a stunning venue that's years old and become part of its historical tapestry?
Darren Smith
www.beds.ac.uk/putteridgebury