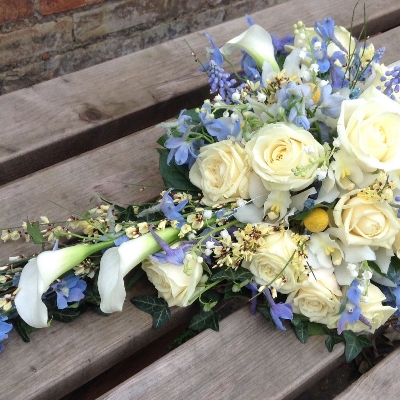 Pick of the bunch
Q. We're looking for the perfect flowers for our wedding day, what top tips can you share? 
A. Tracy Goodwin says: Perfect wedding flowers are dependent on a range of factors such as season, colour, smell and style.  Seasonality is important, especially when on a budget as flowers are available at certain times of the year. Lily of the Valley is a flower that tends to bloom in April/May and when used at other times can double in price while roses are slightly cheaper in the summer months as this is when it blooms. Here are some flower ideas for different seasons...

- For spring weddings use flowers with more scent such as tulips, daffodils, narcissus and Lily of the Valley. 

- Larkspurs, delphinium, calla lilies, lisianthus and roses are popular in summer.  

- Autumn is perfect for gerberas, roses and carthamus flowers mixed with foliage and berries.

- For winter weddings use blooms such as roses and dahlias mixed with berries and foliage.

Rather than choosing a specific colour, look for flowers that show shades of that colour as this allows the florals to stand out and will be forever encapsulated in the photographs.

I like to ask brides what their favourite flowers are and do they love a specific smell. Creating bouquets that have a particular scent for the bride can enhance her day by providing memories related to loved ones or a favourite place.

Often brides don't know what style or shape they'd like for the bouquets or the table arrangements. I suggest creating a moodboard containing images, colours, what you like and dislike – patterns will soon emerge.
Tracy Goodwin, Creations Flowers by Tracy Goodwin
www.creationflowers.co.uk