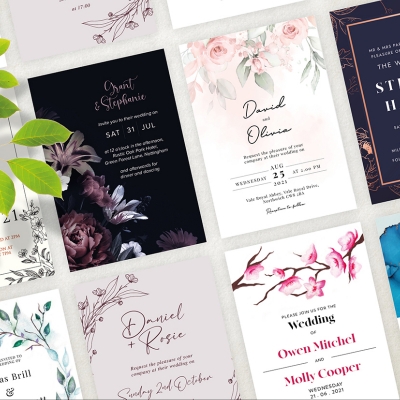 The WOW factor
Q. We're looking for gorgeous stationery for our wedding, but we're not sure what style to go for or what we should be asking suppliers. What would you suggest?
A. James Briggs says: First and foremost, think about the feelings or atmosphere you want to create on the day as your stationery should enhance the wedding.

Think about what makes you stand out as a couple and how you can reflect this. Look at examples of different types of stationery and think about elements you like and dislike or how companies can tailor the pieces to reflect your vision.

A good starting point can be thinking about your venue; is it a small and intimate chapel in your hometown, a modern hotel in the city or a rustic barn in the countryside? Also, think about what colours you want to be included. For example, if the bridesmaids are wearing blush pink, you can tie the aesthetic together by including the same shade for the stationery.

Remember, it's not just about how the items look; it's also a tactile experience as different paper types and finishes can further compliment your theme. Ask suppliers what they can do for you, here are a few questions to ask…

- Do they organise the print along with the design?

- Do they have a pre-set design that you need to tweak?

- Can they provide you with a fully-bespoke package?

- What can they do to work within your budget?
James Briggs, Arctic Leaf Creative
www.arcticleaf.co.uk