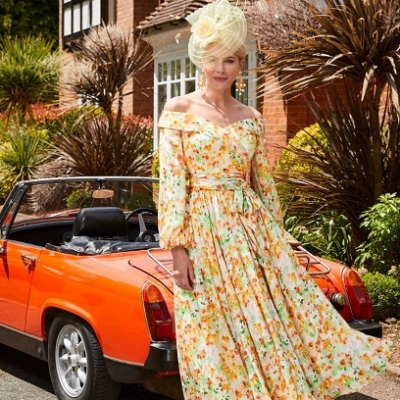 A passion for fashion
Q. My mum's looking for a stylish outfit to wear at my upcoming wedding, and I'd love something that ties in with our rustic theme. Do you have any suggestions?
A. Sue Ross says: There are no hard and fast rules for weddings at the moment. Some people are going very relaxed while others want something more formal – it's important to find an outfit that you're comfortable in. This look from Veni Infantino Invitations range works with rustic colours and is a very stylish dress that matches different colour schemes.

Cream of Royston has an extensive stock on two floors, including dresses suitable for woodland weddings, black tie events, formal dresses and jackets from Condici and Ispirato. Occasions for Less is our sister brand, which offers end of season lines, so there's something for all budgets.
Sue Ross, Cream of Royston
creamfashions.com