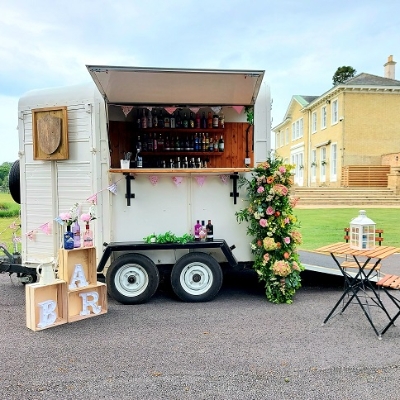 Raise a glass
Q. We're having an outdoor wedding and a friend mentioned hiring a mobile bar, what are the benefits?
A. Leanne Lane says: Hiring your own mobile bar has many benefits. Firstly, it's a great option for an outdoor wedding and would really complement the rustic, woodland or festival theme. If you love the countryside, being outdoors or you just want to break away from the norm, then a moblie bar is the perfect way to celebrate. Our bar would add great character and a focal point that will be sure to impress your guests, even more so with amazing cocktails handmade to order and delivered with a smile from friendly bar staff.

You are able to move mobile bars almost anywhere at your outdoor venue, or it can even fit into a barn or marquee – this gives you more flexibility to complement your day.

The added bonus at It's Got a Kick is that the bar is a blank canvas, so we're able to accommodate any theme or colour scheme. Our couples are welcome to decorate in whatever way they choose.
Leanne Lane, It's Got a Kick
www.itsgotakick.co.uk