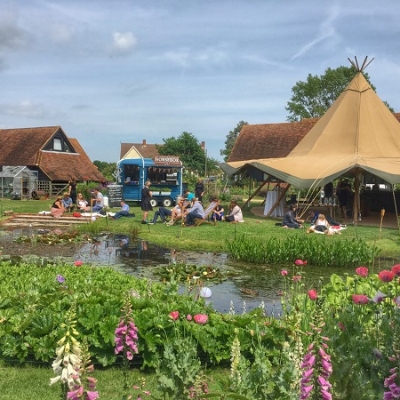 Food for thought
Q. We're having a festival-style wedding, but we're unsure how to incorporate catering into our day. What ideas can you suggest?
A. Ashley Skipp says: The food should be fun, ultimately tasty and easy to eat on the go as no one wants to be carrying around a three-course meal. Our advice is to choose a food van that you'd visit at a festival. If the budget allows, go for more than one option to keep all your guests happy, or pick a company that offers a selection of menu items covering different food preferences and dietary requirements.

Our mantra at The Horsebox UK is 'simple things done well', and our toasties are just that. Our food isn't overcomplicated but darn tasty and easy to eat while catching up with loved ones. Weddings can be all too formal and in choosing a festival-style wedding, you'll want to remove some of the formalities.

Don't get too caught up on timings. We would generally give a four-hour window where guests can come and grab some food at their leisure – although we never leave until everyone is fed and happy. Some guests naturally want to eat earlier than others, and some might only get hungry after creating an appetite on the dancefloor. The option keeps the queuing to a minimum and allows more time to celebrate.
Ashley Skipp, The Horsebox UK
www.thehorseboxuk.com