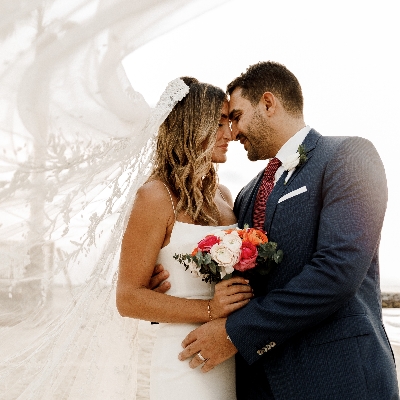 Capture the moment
Q. How can we add seasonal touches to our wedding video?
A. Justina Rudé says: It will be represented in the film if you thoughtfully reflect the current season or your wedding theme in your decorations, venue, attire and more. These details help tell the story of the wedding, set the tone for the day and evoke the atmosphere. During a beach wedding, we'll capture the breeze, the sun and the joy of being outside. At a Christmas wedding, we'll highlight the crisp sparkle of the air and the cosiness and warmth of the venue.

You don't have to worry about putting seasonal touches into the video as we, the creatives, will take care of it.
Justina Rudé,Just Happy Together
www.justhappytogether.com