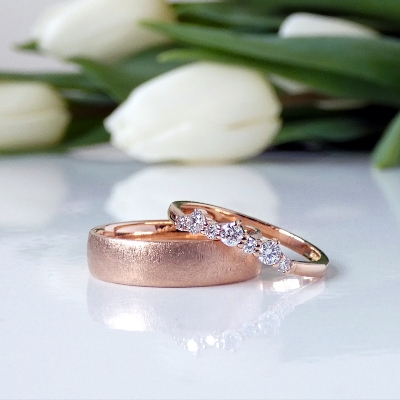 Ring-a-ding-ding
Q. We want to purchase beautiful wedding rings, but we have a small budget. How can we get around this?
A. Sarah Heulwen Lewis says: Even with a small budget, bespoke rings can be the perfect way to design something that's not only special but also affordable. From classic polished wedding rings to ones with texture or even a bit of sparkle, your jewellery designer is there to give you a helping hand and advise accordingly.

It's always best to have an open and honest conversation about your needs, desires and budget at the beginning of the design process. You'll know what's realistic this way and what can be done to make your dream rings possible.

Wedding bands come in different metals, widths and weights and the cost can be reduced significantly by picking a thinner band, fewer diamonds or a different metal.

There's always the much loved and sustainable option of using inherited or unworn jewellery to make the rings. There could be a few small diamonds sitting in your jewellery box just waiting to be brought back to life. Not only can this be cost-effective, but it's a very sentimental process.
Sarah Heulwen Lewis, Heulwen Lewis Bespoke
www.heulwenlewisbespoke.com