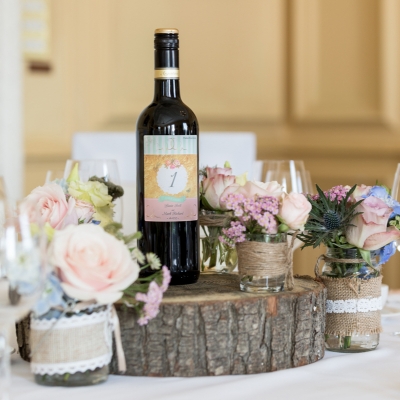 The WOW factor
Q. I'm looking to add personal touches to my wedding day, what would you suggest? 
A. India Marshall-Roads says: It's essential to think about how you style the reception tables as your guests will be sitting there a large amount of the day. Personalising your wine bottles is an easy and effective way to add a special touch to the wedding.

Whether you personalise all the wines with both of your names and the wedding date, or simply a bottle for each table, there are some quirky and fun designs to create. You could add the table numbers onto the wine bottles with different photos on the label for each table or an image of countries you've visited together – the options are endless!

Here at Bottle Bazaar, you can personalise any of our modern designs or create your own style.
India Marshall-Roads, Bottle Bazaar
www.bottlebazaar.co.uk