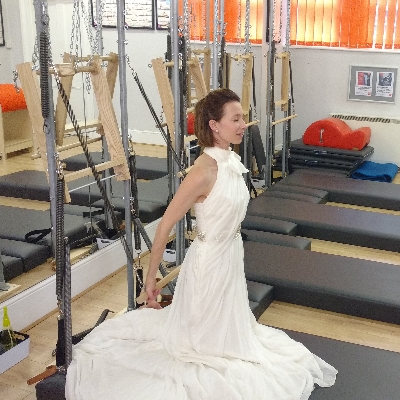 Feeling your best
Q. I'm quite self-conscious but want to look my best for my wedding. Do you have any ideas to help boost my confidence?
A. Michelle Smith says: Pilates is a great way to flatten the tummy area, support your back and help you move more gracefully. It will change your posture immediately and has been proven to increase a more positive mood, alertness and confidence.

When taking photographs on your wedding day, make shapes with your body rather than flat lines. Think one hand on your hip and one leg in front of the other while leaning on the back leg, which will elongate your silhouette. Turn your body in at a slight angle instead of front on and inhale as you smile to stretch the neck muscles for a more flattering look. Your day is about your love for one another and the most important thing is to be yourself. That's more beautiful than anything else and will radiate through, so hit that dancefloor and you'll be sure to forget any worries!
Michelle Smith, The Pilates Pod
www.thepilatespod.co.uk