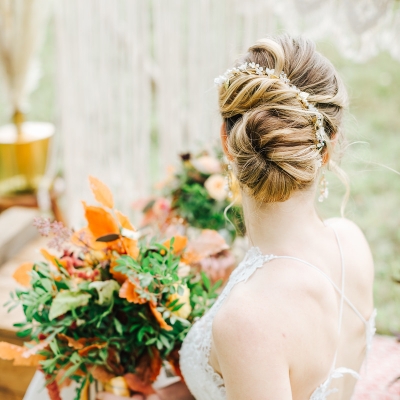 Big-day beautiful
Q. I want to do something creative with my long, straight hair, but I'm not sure what style to go for. Do you have any suggestions?
A. Kim Sandford says: Long straight hair can be a great blank canvas as there are many ways to produce a creative look with texture and volume. Adding some details with plaits and braids are great options, and with so many different looks available, the choices are endless. Here are a few different ideas…

- Use your long locks to create a braided headband. This simple and subtle look is delicate but gives an extra special touch to your hair.

- Why not opt for a half-up and half-down look to still show off the length of your hair? Twist or plait the side sections back and secure each piece.

- A loose and soft French or Dutch braid that falls all the way down to one side can add control and texture to the hair. Add some delicate flowers for an extra romantic feel. If the boho vibe is more to your liking, a fishtail plait will work well instead.

- If an updo is preferred, create a twisted and textured look. This photo demonstrates a twist that provides softness with volume, perfect for an outdoor ceremony to avoid flyaways.
Kim Sandford, Kim Sandford Hairdressing
www.kimsandfordhairdressing.co.uk