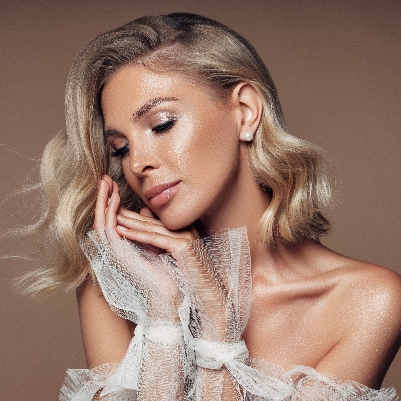 Bridal beauty
Q. What's the best way to cover my spots without my make-up looking cakey?
A. Chloé-Eleanor Russel says: It's all about prep when it comes to concealing blemishes. Even though we want to conceal and hide spots it's important to not draw attention to the area, which can happen if the skin around the blemishes is dehydrated or flaky.

Firstly, make sure your skin has been exfoliated with a gentle exfoliator. I highly recommend Paula's Choice Skin Perfecting 2% BHA Liquid Exfoliant all over the skin. It's super soft on the skin whilst also providing anti-inflammatory benefits to help reduce the size of breakouts.

Secondly, moisture the area with a light gel-based cream. My personal favourite is Clinique Moisture Surge 72-Hour Auto-Replenishing Hydrator.. This will leave the skin smooth and hydrated, but without leaving a greasy residue on the surface.

Then using a technique of layering, I build up layers of medium to full coverage with foundation, I recommend Charlotte Tilbury's Airbrush Flawless Foundation, dabbing gently over the blemishes with a buffing brush. This will then create a smooth finish, whilst also neutralising any pink or red angry tones of the skin.

Once you have built up your desired coverage, set your make-up to stop it from moving or being sticky with a smooth finishing powder and then spray with a spritz of setting spray.
Chloé-Eleanor Russel, Chloe-Eleanor MUA
www.chloe-eleanor.com