Ask the experts
Here is a selection of Q&As from Your Herts and Beds Wedding magazine. If you would like your question answered by our experts, please email it to editor@yourhertsbeds.wedding.
To view more Q&A's on a different topic, please select one from the list below.
Hot topic: Choosing your supplier
Our experts advise on getting it right
---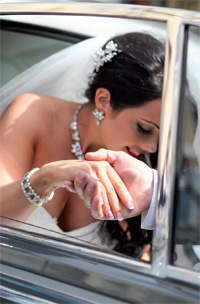 Snap happy
Q. I really love documentary-style photography. How do I choose a professional that'll be able to deliver what we want for our cherished pics?
A. Becky Kerr says: Start by asking friends and family for recommendations as well as doing your own research on websites. If you see informal and natural shots, they're more likely to be documentary-style photographers and will capture all aspects of your day. If there are lots of formal snaps, they might not be the sort of photographer you're looking for as their style will be more traditional.

Arrange to meet with them to look at their sample albums. That way you'll see a full wedding from start to finish rather than a handful of their best images online.

When you're meeting a photographer you need to feel comfortable with them as they'll spend a lot of time with you through the day so its important you get on! Experience goes a long way and a well-established photographer will be able to anticipate moments to capture on camera as well as guiding you through the big day, so don't be afraid to ask for their background.
---
Wheely worried
Q. My friend has offered his car for our big-day transport. Although it's a beautiful vintage, I'm worried that we won't have back up if anything goes wrong. What should I do?
A. Paul Thurman says: Your wedding day isn't the best time to rely on friends and family to get you to where you need to be. What if they're late or their car has problems the morning of the wedding? Not only will they feel awful, you'll have the stress of trying to find alternative options. It's nice of them to offer but it's putting a lot of pressure on them and you want them to enjoy the day as much as you.

I'd always advise couples to use a professional. Hire companies put lots of prep in before the big day such as checking routes, they have contingency plans in the event of a break down and not only will it be less stressful, the cars will also look great.

When else are you going to get the chance to be chauffer driven? Make the most of it and enjoy the whole experience.
---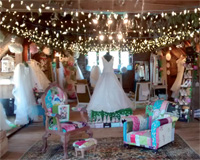 Dress dilemma
Q. I've found my dream dress online and was thinking of ordering it but it says it's coming from China – is that the right thing to do as I'm worried it might not arrive on time?
A. Sam Newby-Ricci says: No! It's not that ordering online is a bad thing, it's more to do with quality, design and whether you're prepared to trust the important dress decision to an online purchase.

The saying 'if it looks too good to be true, it usually is', is never more relevantly applied than when it comes to copy wedding gowns. Most are poorly constructed and rarely look like the original.

Buying a wedding dress should be an experience that you remember for the rest of your life. It's something that should be shared with those closest to you, with advice and guidance provided by experts. Bridal boutique staff know whether a dress style will suit you, what accessories should be used to complement and they'll always work within a budget.

Buying your dress is a journey and you want to feel that the whole process will make you feel more special than at any other time of your life and most bridal boutiques strive to achieve this. If you buy a dress online, I don't think you could say it was a magical experience!
---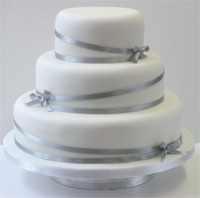 Bake on a budget
Q. We're on a really tight budget for our special day and I was thinking about buying an 'off the shelf' cake to keep costs down. Is this my only option or would a professional still be able to help us?
A. Paul Barker says: If you're working to a tight budget I can suggest a couple of options. Firstly, some cake suppliers have options that aren't as expensive as other designs. We have a Simply Elegant range, which consists of three tiers of delicious cake, covered in sugarpaste and finished in a variety of options. The design can still be tailored to fit in with your scheme and will create a stunning centrepiece.

The other option is to create 'dummy' tiers keeping the eating cake separate. This cake is made to your requirements but your guests would be none the wiser that the delicious bake wasn't cut from the tiered version on display. I'd advise to be open with your professional and ask for their advice on what you can get for your budget if you're unsure.
---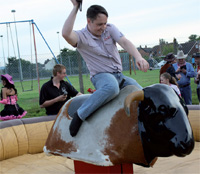 Fun and games
Q. We've got lots of children coming to our wedding and I need to find the right sort of entertainment to keep them happy. Where should I start?
A. Phil Lack says: Be realistic with the number of children you're expecting. Guests under the age of 12 years will love a bouncy castle, whereas teens will appreciate something more competitive, such as a rodeo bull. Giant garden games such as Connect-4, snakes and ladders or Jenga are also popular.

This type of entertainment gets everybody involved, – who can resist having a go on the bouncy castle after an afternoon of sipping prosecco! Be sure to ask what else your hire company can offer to really engage your guests. Often they'll give you a discount if you order more than one item so you could have an inflatable followed by a rodeo bull later in the evening.
---
Contact our experts...

Becky Kerr
Photographer

Paul Barker
Master Baker

Paul Thurman
Transport expert

Phil Lack
Entertainment expert

Sam Newby-Ricci
Bridal Boutique Owner
---