Ask the experts
Here is a selection of Q&As from Your Herts and Beds Wedding magazine. If you would like your question answered by our experts, please email it to editor@yourhertsbeds.wedding.
To view more Q&A's on a different topic, please select one from the list below.
Hot topic: Perfect timing
Be wonderfully organised with the help of our experts
---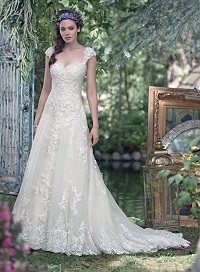 Shop 'till you drop
Q. We've just set our wedding date but it's not for another two years. Is it too early to start dress shopping and how far in advance should I place my order?
A. Santy Salanmonie says: It's never too early to start looking. However, bear in mind that if you order in advance you might change your mind on the style. I'd advise to stop looking and focus on other elements so you're not influenced by next season's designs. You may also change body shape – many brides like to lose a few pounds in the run up to the wedding so ask your boutique to put 'to be confirmed' for size and return at a later date to be re-measured so it can be a more accurate measurement.

Realistically, brides start dress shopping around 12 months before their wedding. This allows plenty of time for searching the latest designs, delivery, fittings and alterations and finding accessories.

If you're getting married sooner that's fine too! Some bridal boutiques have brand new off the peg wedding dresses in stock that you can try, buy and take away on the same day. Whether you've got two weeks or two years, there's plenty of choice so don't panic!
---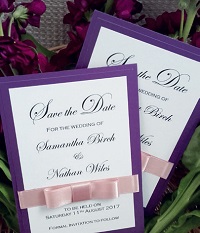 Save the date
Q. I'm a little confused about what I should send to guests and when. Are save the date cards a must or should I wait until nearer the big day and just send invites?
A. Tracey Williams says: The etiquette surrounding invitations can be a bit baffling but it's something you'll want to get right to maximize the chances of your loved ones attending your nuptials. Sending 'save the dates' isn't a necessity but can be very useful if your wedding's at a busy time or if you're having a weekday ceremony when your guests will need to book time off work. I wouldn't advise sending them out too early in case they get lost or even forgotten about! Traditionally, 'save the dates' are sent out four to six months before the big day giving your guests sufficient time to make various arrangements. However, if you're tying the knot at Christmas or over the summer holidays, then sending them out six to eight months before is advisable. Likewise with a destination wedding as your guests will need to consider various logistics such as booking flights, hotel accommodation, passports or even saving up for the event.
---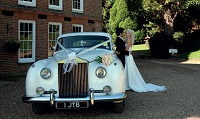 Get me to the church on time
Q. When it comes to booking my transport should I plan the timings or will the hire company do that? Our car will be making a couple of trips and I'm not sure how long they'll take!
A. Janette Alexander says: Any reputable company will work out the timings for you. It's always a good idea to chat to your hire company before the day to finalise all the details and go through your schedule. We send a confirmation to couples, which includes all the detail and discuss timings with them before the day to make sure everyone's clear about what's required as brides might want us there earlier for photos for example.

Depending on distance, your car can be used to take your bridal party first and then return for you. If your ceremony and reception are at different venues, bear in mind that if you have one car, this will take the bride and groom to the reception so y our bridesmaids will need transport. To save time you might choose to have a second car, especially in winter so your bridal party isn't waiting in the cold. Many companies offer a discount on the second car booking so don't be afraid to ask what's available.
---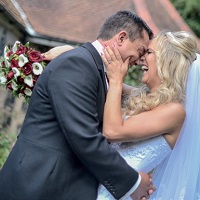 Intimate images
Q. We're going for a documentary style of photography but I'm also really keen to have lots of couple shots. Will there be time and when should that happen?
A. Lewis Duncan says: Most professional photographers will work to the bride and groom's specification, so even if their style is mainly documentary, they'll work with you to capture what you want – it's your day after all.

With regards to timings, this can differ depending on the time of year. Summer weddings allow for a lot more time after the wedding breakfast for photos whereas winter weddings don't due to lighting and weather.

Normally, if a ceremony is at 1pm, the wedding breakfast will take place at approximately 4pm giving plenty of time for photos in between. I'd advise not to go straight into photos after the ceremony – you'll want time to mingle with your guests at that point.
---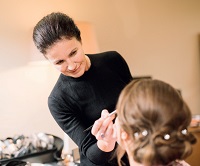 Bridal best
Q. What beauty regime should I follow to look my best and would you recommend having a make-up trial even though I'm pretty sure what look I want to achieve?
A. Ali Kynoch says: If you're considering starting a new beauty regime, which involves changing your skincare products I'd recommend you do this at least a few months before your wedding. Depending on the ingredients in the product it can cause the skin to be unsettled for a short period, which can result in a temporary breakout. This isn't an allergy this is actually a good thing as it speeds up the renewal cells – give it a few weeks and you'll see the benefits. If you do leave it close to your big day then I'd suggest a face mask targeting your skin type the night before to freshen and smooth out your complexion.

When it comes to your make-up trial, even if you're sure on what look you want to achieve I always recommend a trial. You need the reassurance and piece of mind that your make-up artist is confident in creating this look as best they can to suit you. I'd recommend a trial at least three to four months prior to your wedding date.
---
Contact our experts...
Ali Kynoch
Make-up artist
Janette Alexander
Wedding transport expert
Lewis Duncan
Photographer
Santy Salanmonie
Bridal boutique owner
Tracey Williams
Stationery expert
---